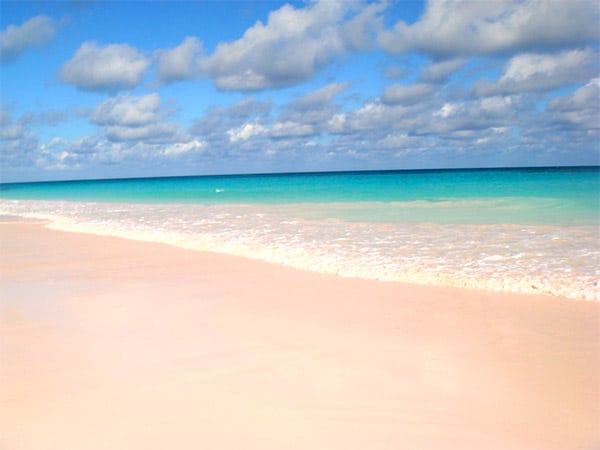 Top 5 Non-Resort Beaches Bahamas
Coco's Top 5 Beautiful, NON-Resort beaches in the Bahamas
Hello my friends! It is I again, Coco your beach bum coconut, here to share the local secrets with you about some of our most favourite non-resort beaches in the Bahamas. Now sure there are stretches of beach that are lined with colourful lounge chairs and plump umbrellas, and strips of shoreline that are packed with stalls of food vendors and free wifi access. Beaches with noisy banana boat rides, straw markets, hair braiders and just about any other concession opportunity that might be trying to cash in on your vacation dollar. Sure there are busy Bahamas beaches, but let's not forget about the pure, unfiltered, raw beauty that from time has grown to put our cluster of islands on the map as one of the most desirable locations in the Caribbean.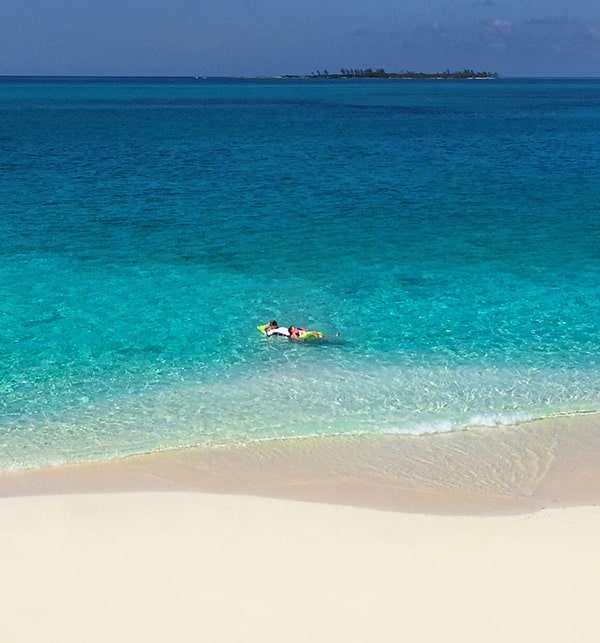 The soft powder sand and the turquoise blue waters, a gift from nature in its natural state. It's the feeling of having your toes in the sand while listening to the soft waves lick the shoreline; the touch of the warm tropical breeze brush against your skin while soaking in the glow of the sunshine floating down from the sky. It's not about what's ON the beach, but the presence of being AT the beach, and the Bahamas sure does have its fair share of sandy catwalks.
Now unless you're planning a shot out to some of our surrounding family islands, it's important for visitors to experience the "real" Bahamas away from all the crazy hot spots in Nassau (and by this we mean hotels and resorts). The spots that are free from clogged tourist traps and not set up to accept room key cards, places that are a little more off the beaten path that wouldn't necessarily come recommended from the concierge desk in the lobby. Some places where the beach is bumpin' or somewhere you don't have ANY competition for beach space at all. These are the places where you pack a little lunch bag, a couple cold beers and go to experience the laid back lifestyle of the tropical island paradise. So let's go have some of my delicious coconut pina coladas while meeting fellow travellers from around the world or go get lost on a remote beach in the middle of nowhere.
Next time you're in the port of Nassau and you're looking for things to do in Nassau Bahamas, these are the top 5 non-resort beaches you definitely want to check out. In order from "I want to do nothing at the beach" to "Let's have some fun!", make sure you hit these guys up:
1. Love Beach: With zero designated parking or signage, you'll find this beach just past Gambier Village and Compass Point Resort on the Western Side of the island (if you prefer getting around by bus, you can actually ride the number 12 all the way out there for just $1.25). As this location is SUPER out of the way of downtown and Paradise Island, don't expect too many people (if any at all) so this is a great one to get away from it all. A lot of people don't know this as well but only just a mile off shore, there is a 40-acre coral reef that is a beautiful site for a scuba or snorkel dive. You'll have to bring all of your own gear but if you have a full beach day planned on your vacation, this one is really and truly "away from it all". So make the hike or bring the boat around, and check out probably the most deserted beach in Nassau.
*Also if you are planning on shucking your coconut and evening out your tan lines, you won't find much resistance here #nudebeachBahamas
2. Jaws Beach: So if you continue the ride past Love Beach ALL the way out to the western tip of the island, you'll run into the Clifton Heritage Park Acreage, a protected area for both the land and sea. This area boasts lots of foliage and shaded spots to chill out in while the little cocos go for a dip in the usually calm shallow waters. If you're feeling a little spunky and want to get in a quick zip of exercise while on vacation in the Bahamas, there are also lots of great, long walking/running trails that wind through the tropical forest. On some weekends, you'll even cross paths with a marathon or triathlon happening so be prepared to be cheered on if you're out for a 6 minute mile.
*Did you know Jaws Beach got it's name from being the location for the final installment of the movie series "Jaws"? Du da du da du da…..
3. Goodman's Bay: This area is the beginning to the more well known Cable Beach, a long strip of fine white sand that extends into the hotel's area and the up and coming Mega Bahamar Resort. This small area is easily accessible by tourists staying at most places in Nassau as it is very central, located only about 3 miles from downtown. Here they offer a parking lot (if driving) a small mile track (if you'd like to do some walking) and also a playground for the little ones. There is a small little hotdog stand where you can grab a quick bite to eat or get a cold bottle of water to quench your thirst. Just a short walk down the beach you might also see another up and coming activity in the Bahamas; kite surfers catch the air and ride the waves on breezy days in and out of the bright blue waters. They offer private lessons, which can be booked in advance of your stay for super detailed instruction and an amazing experience. Also just a little bit further down the beach you may see some jet skis zipping around for the more adventurous type; these guys charge by the time so make sure that you negotiate your rate before you jump on and ride!
4. Montagu Beach: If you're more of a thrill seeker and looking for more of an exciting time than laying horizontal 12 hours a day on the sand, then head on down to Montagu beach early in the morning to walk through the fish market and see what kind of catch the fisherman have brought back home with them. Here you'll find fresh fish, conch and depending what's in season, groupers and crawfish too (a word of warning, if you had a few too many of my gin and coconut waters the night before, the smell is not for the weak of stomach. Although, after a few minutes of adjusting, you won't even notice!). You can also get some local fruits and little hand made knick-knacks by other local vendors. Here you will also find some delicious, authentic Bahamian food prepared by the local residents themselves, specializing in "smoking" different meats and preparing hearty dishes of macaroni and peas and rice, it's a "live to eat" kind of meal! Montagu is also a historical site where you can see the cannons that were set up back in the days of the pirates; one positioned at each end of the harbor to protect the island from unwanted guests. Fun fact: did you know that none of these cannons were ever fired?
5. Junkanoo Beach: Not on a resort, but definitely not quiet or isolated by any means, this is known as the "Cruise Ship" beach and full of PLENTY to see and do. This beach joins the western esplanade on the west side of town to Arawak Cay (the local fish fry), and has many dining and shopping opportunities in between. Anything from a massage to a hand painted local piece of art, there is no shortage of creative things and products you are sure to come across. Also, if you are getting married in Nassau Bahamas, this is also a good bachelor party location for a group of fellas who may be looking to let loose. You can pick up a friendly game of beach volleyball with other travellers who are visiting, or just take advantage of some of the drinks specials from the many bars around. Just always remember when you're weighing your options of what kind of a beach experience you want, don't forget the term there is LOTS to do at JUNKANOO, so if you're looking for snails and crickets, this might not be the place for you!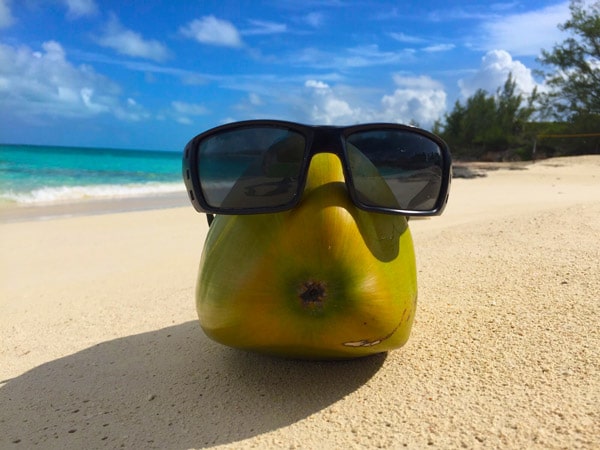 Although each of these non-resort beaches is different and unique in it's own way, they are all amazing nonetheless and all share the same crystal blue waters of our beautiful Bahama Land. It all really comes down to what sort of beach experience you're looking to have and what sort of atmosphere is going to float your boat. So whether you're searching for fast or slow, baron beaches or chalk-a-block people, there are options for everyone on this awesome little island of ours.
Signing off,
Coco the Coconut