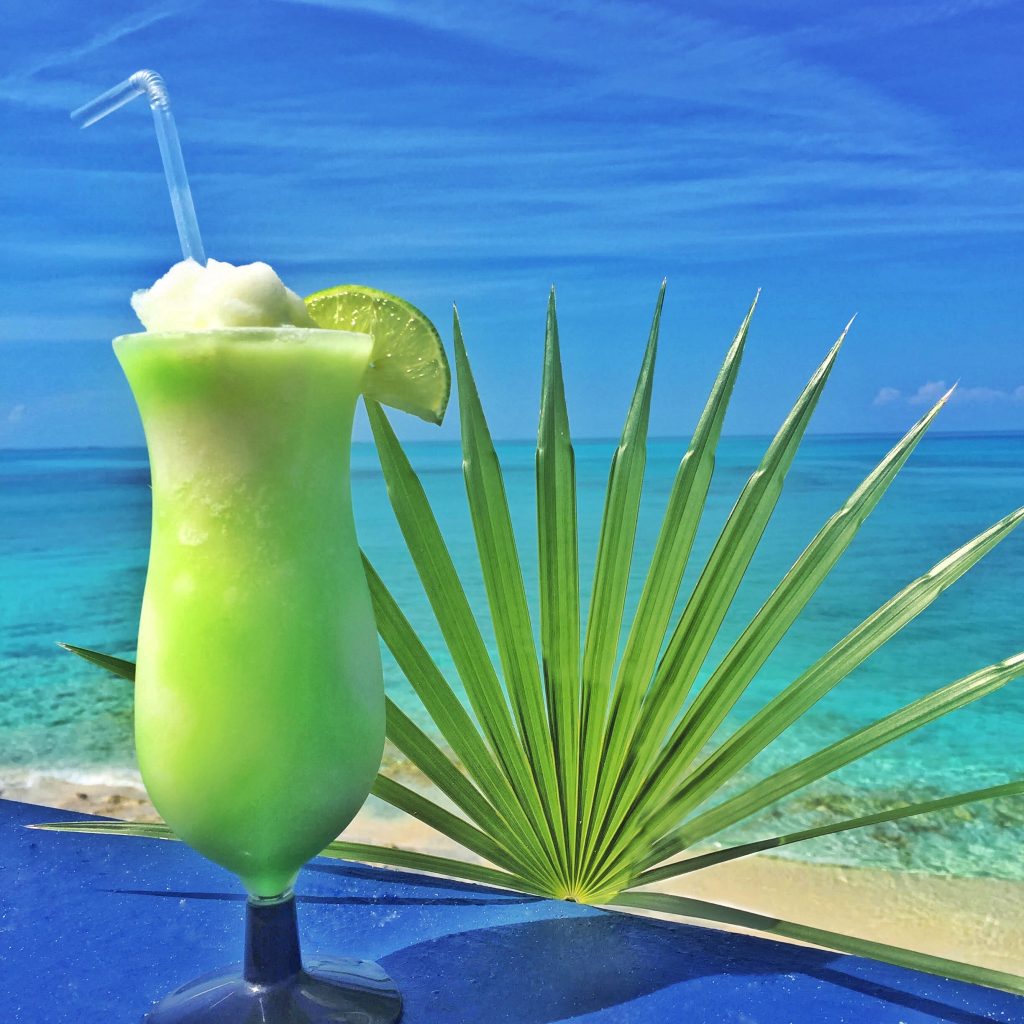 Coco's Top 5 Crazy Caribbean Cocktails
The Best Cocktails in The Bahamas
Ola!
It's me again, Coco the beach bum coconut and I'm back to touch base on a rather important topic that I'm sure you all have been dreaming about ever since booking your vacation to the Bahamas. I'm sure your trip was inspired by those "fictional" corona commercials (like seriously, do beaches like that really exist?), and you booked your ticket in pursuit of the sun, sea and salt life to a destination so hot, you have to pick up your seashells with potholders. I know as your departure date approaches you're closing your eyes and envisioning what the word "paradise" looks like, and it's you swinging in a hammock holding your ice cold drink looking at a vivid blue backdrop of ocean. A sight so magical you may not want to open your eyes back up in fear of losing this tropical Narnia because realistically, these places are only in movies and fairy tales right? Well guess what my friend, you're in luck.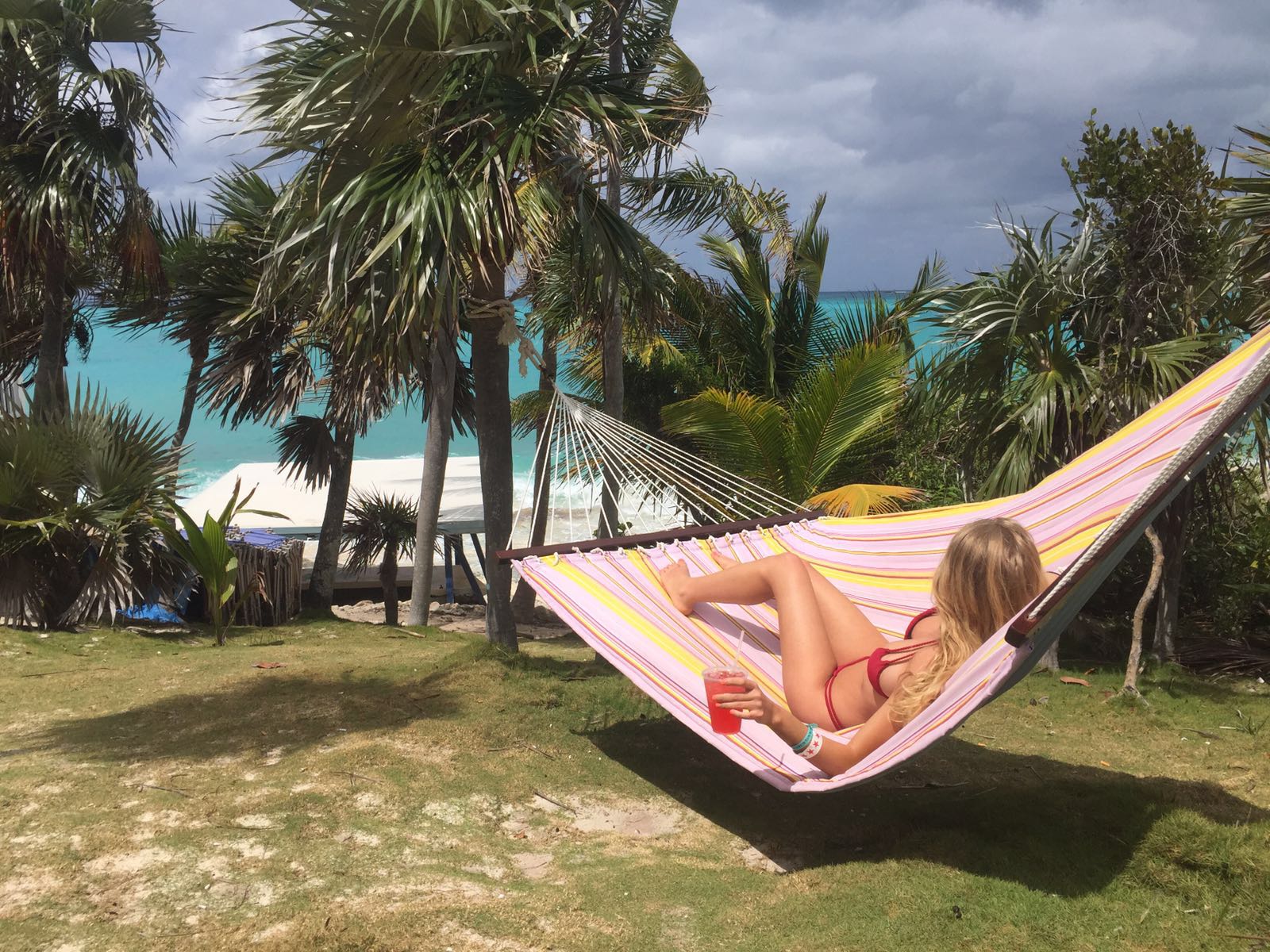 Step right up, come on down. Welcome to the crystal clear Caribbean where the Bahamas is right next-door and easily accessible from many major airports (check out your nearest airport code flying to NAS and see how easy it is to get here). We have over 700 islands to choose from to get your holiday profile picture, and I can guarantee you that each is just as beautiful as the next. With the most perfect sub-tropical climate and an approximate average of about 340 sunny days per year, there are oodles to see and a ton of fun things to do in Nassau Bahamas.
So now that you've made it to our beautiful country, let's head over to Rose Island (approx. 7 miles east of the capital, Nassau) to a little place called Sandy Toes which boasts one of the best excursions in Nassau, a luxury villa rental, and has also been said to be one of the best honeymoon destinations for newlyweds. While I sit up here in the canopy of tall palm trees swaying in the cool whispering breeze (in a moment I will tell you why I am up here), I get a bird's eye view of one of the busier intersections on the Sandy Toes day excursion. This is the hub where friends and families gather, the spot where tropical thirst is quenched, and is also the nucleolus of everything delicious – the beach bar. I see beverages and cocktails of every size and color being pumped out of here from frozen delicates to high octane "where did I park my car" specials.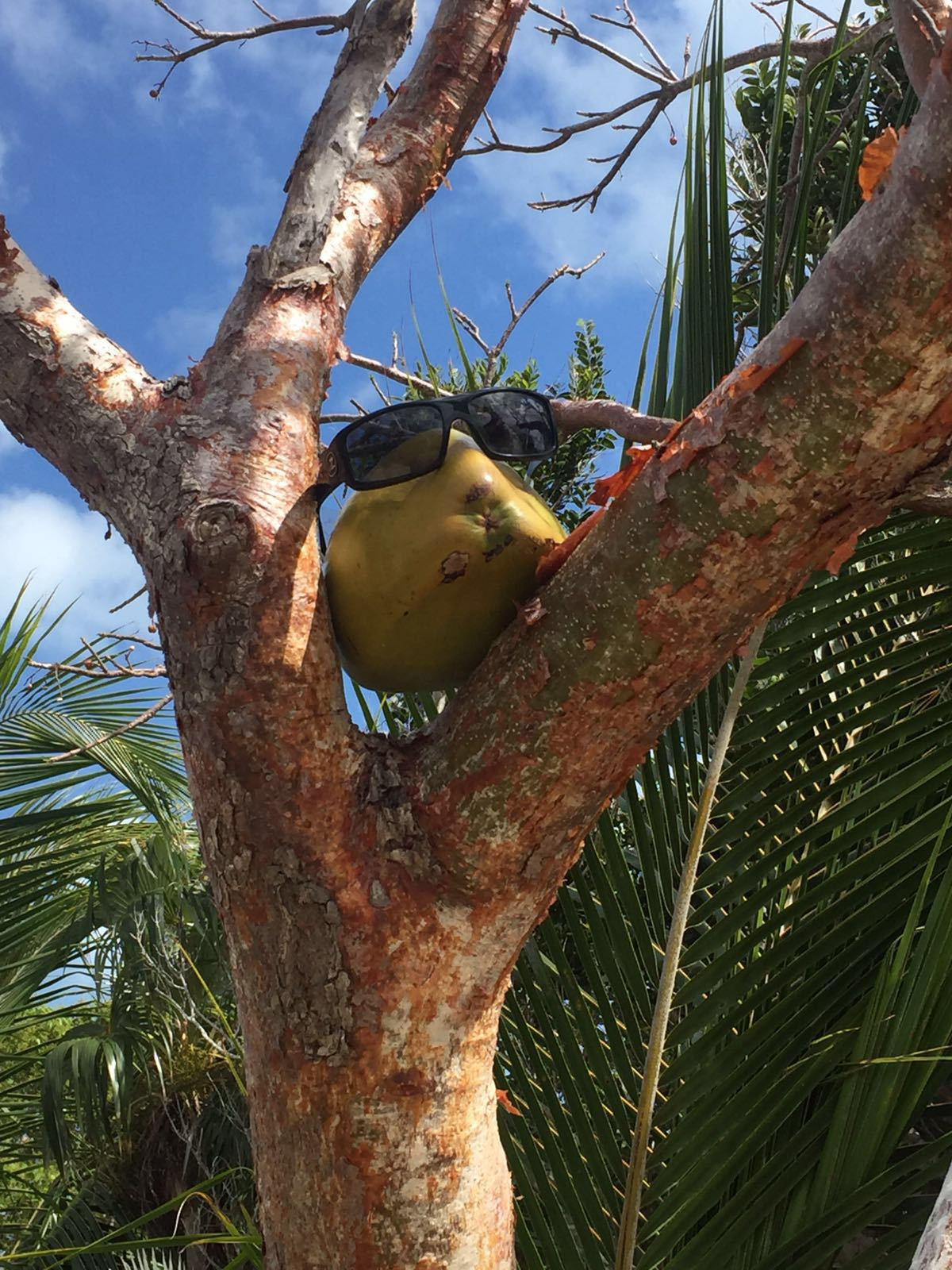 It is time; you're ready to have your moment of complete and total relaxation while immersing yourself in the "no worries" lifestyle and becoming one with the island. Hammock – check. Ocean – check. All you need is that frosty beverage to complete this experience. But which one should you choose? They are all so good and there are so many to choose from. While I advise against trying one of everything on the menu (I had a parrot friend who tried that once and now lives the same day over and over again), these are the top 5 cocktails you must try while you are on vacation in the Bahamas.
The Top 5 Cocktails You Must Try
1. Bahama Mama – Probably the most popular of the tropical drinks, the Bahama mama combines the sweet, smooth taste of Nassau Royale liqueur with the tropical punch of Coconut rum. Top with fruit punch and serve over ice, this is definitely a must try while on vacation!
1 oz of Nassau Royale
1 oz of coconut rum
5 oz of fruit punch
*squeeze of grenadine for preferred sweetness
2. Goombay Smash – This drink was actually born in one of our family islands, a small Cay called Green Turtle in Abaco. It was made in Mrs. Emily's Blue Bee Bar over a game of dominoes and ever since then has become a staple in bars and restaurants all over the Bahamas. Nobody knows the actual recipe as it is a closely guarded family secret. Many variations are tried, but they vary between not as sweet or a little more tart. Either way, the Goombay smash is a popular drink to both natives and visitors to the country.
1 oz of coconut rum
1 oz or triple sec orange liqueur
a dash of amaretto
5 oz of pineapple juice
3. Sky Juice – Also known as gully wash, there are many variations on how to make this drink. With the staples being gin and coconut water, many different bars and venues like to play with the addition of certain spices like cinnamon and nutmeg to add a little kick to this cocktail. This drink likely received its name because coconuts grow on very tall trees – the juice coming from the sky. Watch out for this one, it tastes so good it'll sneak up on you quick!
15 oz of coconut water (fresh or canned)
1 cup of sweetened condensed milk
5 oz (min, spike to preference) of gin
optional dash of cinnamon, nutmeg, or other sweet spice
* This makes one batch, make sure to blend well and refrigerate at least 2 hours before serving.
4. Yellow Bird – Taking the screwdriver to the next level, the yellow bird substitutes vodka with rum, making for a delicious and "beachy" kind of cocktail. It was named after the song Yellow Bird, popularized by singer Harry Belafonte, which became like the national anthem of the Caribbean due to its popularity. If this is more your style, don't forget to ask the bartender to "bump up" your drink and put a little extra oomph in to get your vacation up to speed!
1 oz banana rum
1 oz Galliano vanilla liqueur
5 oz orange juice
5. Dark and Stormy – Now this drink actually originated in Barbados but has spread with popularity through the Caribbean. It's a mix drink made only with Goslings DARK rum and topped off with gingerbeer and a twist of lime. It's most delicious on a hot day and super easy to make!
2 oz Goslings dark rum
Top with gingerbeer soda
Twist of lime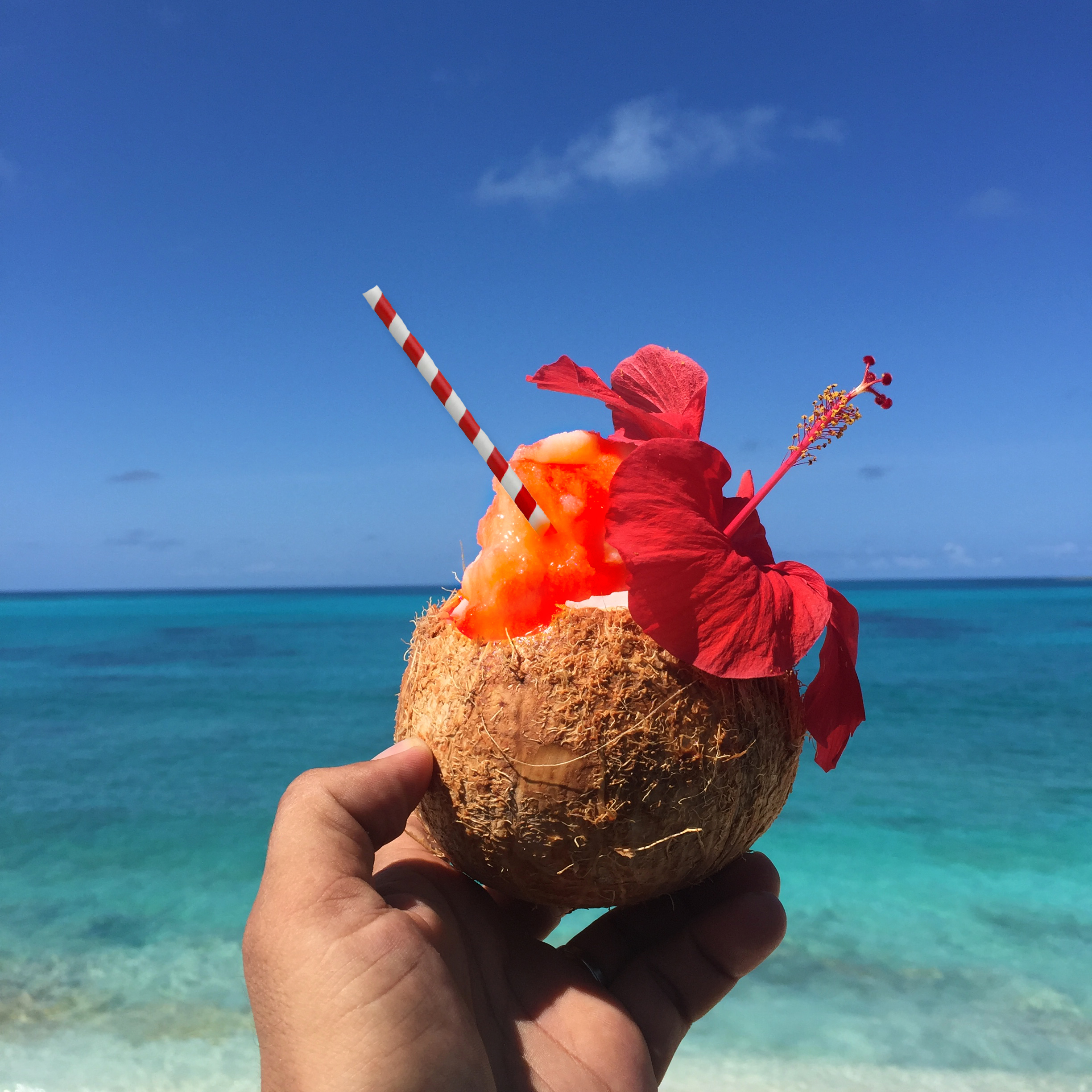 Not only to highlight cocktails, but of course there are many other different types of drink offerings down here as well, and a popular question that I always get is "well I don't really drink fruity stuff Coco, what about local beers?" Of course there are many beer enthusiasts who don't prefer the oh so sweet things, so here is your line up on our local fizzy:
Kalik – Is the "beer of the Bahamas". It is made by the Commonwealth Brewery in Nassau which also produces Heineken and Guinness. They produce many different variations of the beer such as Kalik light, Kalik Gold, Kalik Light Platinum, Kalik Radler, and also a Kalik Lime.
Sands – Is another locally produced brand which makes a few different variations as well. Keep your eyes out for and try Strongback, Bushcrack, or High Rock, which are all part of this line as well.
Pirates Republic – A new micro brewery downtown Nassau, the brewing company pumps out quite the variety of beers with clever and catchy names such as Island Pirate Ale, Black Beer'd Stout and Long John Pilsner. If you are in the area make sure you swing by for a cold beer or craft cocktail at this bumpin' little bar!
* But don't worry, if you are a Coors Light kind of guy or Budweiser to the core, these options are most likely available at you select hotels and resorts. However, be prepared to pay more for a glass of your favorite as these are considered "import" beverages and are of course brought into the country at higher prices. Just a heads up!
Also available as well are a variety of different liquors including many of the brands you will probably see at home in your local liquor store.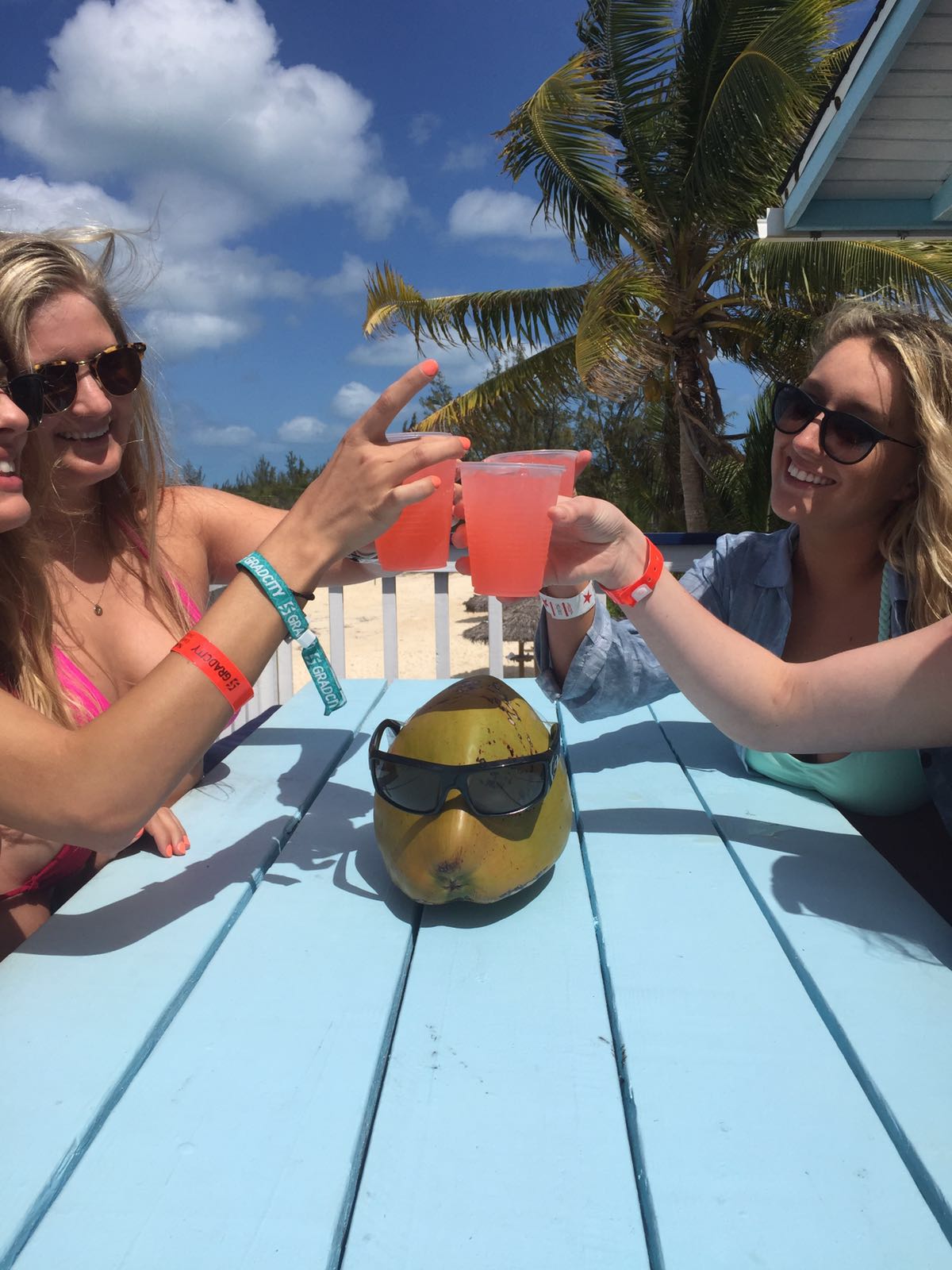 Vacation TIP – You are allowed to bring 2 (two) 40 oz bottles of alcohol home with you if you've been away for more than 24 hours (double check you countries' customs regulations), and the liquor in the Bahamas is duty free and dirt cheap. Anything from call brand vodkas and rums to top shelf premium liquors, I can promise you it's a fraction of the price of what you would pay at home for a bottle of your favorite. Don't drink? Bring some back anyway to have on hand for a birthday or Christmas present for one of your best friends; they may "perceive" you spent a lot more on them than you actually did!
So there you have it folks, some of the best of the best from this tropical hot spot. Also, as I mentioned before, you can see why I'm hiding…er', sitting up here in the trees high above – the coconut is quite the popular flavor for a lot of these cocktails! So to ensure that I am around to tell the tales for years to come, I'll keep my distance for now and watch these happy people come and go with a cold drink in their hand and their toes in the sand. Life is good today (shout out to my man Zac Brown).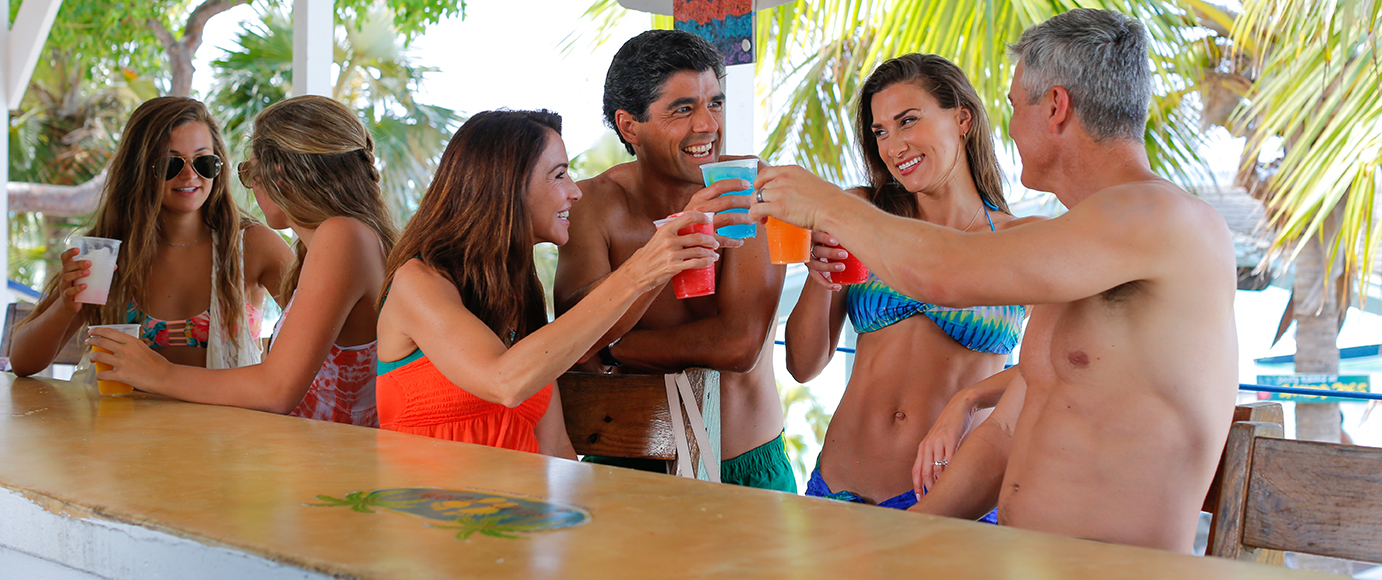 Sharing the island vibes, your friend,
– Coco the Coconut