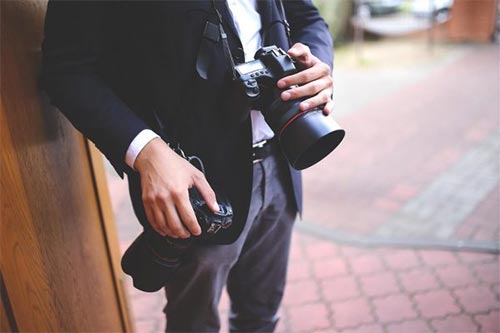 The Top 5 Wedding Photographers in the Bahamas
The Top 5 Wedding Photographers in the Bahamas
The Bahamas is a glorious place to be if you are considering getting married abroad and should definitely be pegged up there at the top of your "Dream Wedding Locations" list. It boasts so many different places and venues where you can say your "I do's" while wearing that perfect beach wedding dress and standing next to the man you're going to love forever. The endless stretches of white sandy beaches paired beside the beautiful shallow turquoise waters create the perfect backdrop for any bride who is thinking about getting married in Nassau Bahamas. The stage is set, the talent is cast, and now begins the intimidating planning of have your big day in a totally different country.
Sounds scary right? It's difficult to make important decisions with miles looming in between, and of course you want only the best for you and your guests on this special occasion. It's helpful having these big websites out there to shop around for some great food and catering, also to have local wedding planners on the ground who are experts in sourcing things like flowers, décor and even that DJ you want to get everyone shaking all night long. There are transportation companies to move you and your guests around and even lots of day excursions that everyone can partake in before and after the wedding for a little R and R.  Side note: We offer some of the best Bahamas wedding packages that will take care of everything for you. Amongst all these variables and vendors that will come together to form your destination wedding, by far one of the most important will be that of your wedding photographer. This is the person that will document and deliver your special memories that you will hold and cherish for the rest of your lives. Of course you want perfection and quality but also understand that you need character and personality in a person that you will be working so closely with. To help you on your journey and narrow your search, these are our top 5 recommended destination wedding photographers in Bahamas.
1. Heather Carey – http://www.heathercareyphotography.com/
Heather is a born and raised Bahamian who excels in shooting everything from weddings and engagements to portraits to real estate. She has spent time living in places like Spain, San Francisco, London and New York and has also been a part of the TV/film world working in production for lots of celebrities, networks and movies. She is passionate about her community and involved in many local groups and charities in and around the island. You can bet that she'll greet you with a smile and listen to your wishes about how you envision your perfect day and in turn, she'll tell you how she will capture that on camera for you. Heather brings a very calm feeling with her on a rather busy day and is always super centered and focused, she works very well with light and her pictures speak for themselves. Some of her projects include work with Pierce Brosnan, Tyler Perry, Steven Tyler, Janet Jackson, Salma Hayek, Shania Twain and productions such as Top Chef, Tommy Bahama and H & M. She is definitely a people person and will make you and your entourage feel super comfortable while documenting your special day.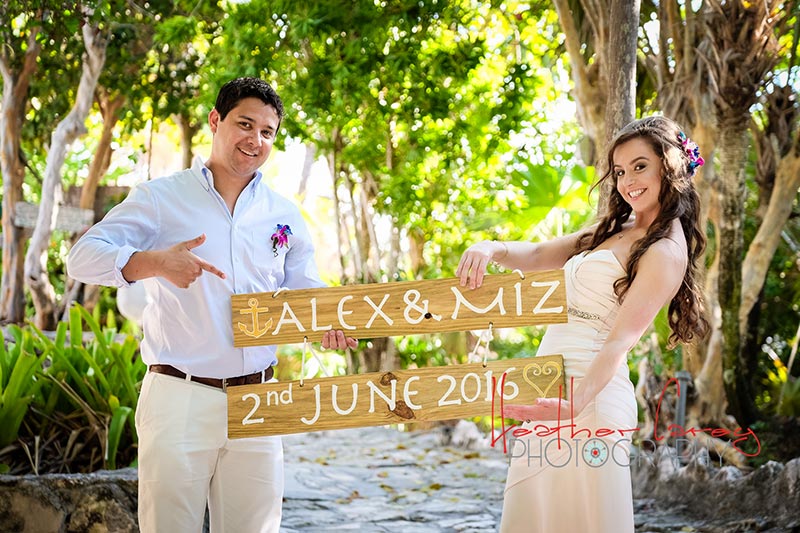 2. Lyndah Wells – http://lyndahwells.com/
Lyndah is a gentle soul who truly believes in the fairy tale love that exists between two soul mates. She says for her, her photography is so much more than "making a living" and she feels inspired by her subjects behind the lens. She also suggests having "tangible" memories from the day such as albums and canvases in such a digital age, so make sure you have a look at those as well. Her work has been featured in print in top publications such as Destinations Weddings & Honeymoons, Munaluchi Bridal, Black Bride , Caribbean Journal and Nu Woman & digitally throughout the US and the Caribbean on blogs such as Style me Pretty, Fab You Bliss, Tulle & Tux, Frosted Petticoat, Bajan Wed and many more. Not only does Lyndah photograph weddings, but she also does beautifully tasteful boudoir shoots for those brides looking to do a little something extra for their partners. Keeping it classy, it's a great addition to any wedding portfolio and something spicy to look back on well into the years of marriage. She draws inspiration from our scenic islands and Lyndah has a love for shooting against the bright Bahamian blues, so she would also be a great choice for a beautiful beach wedding.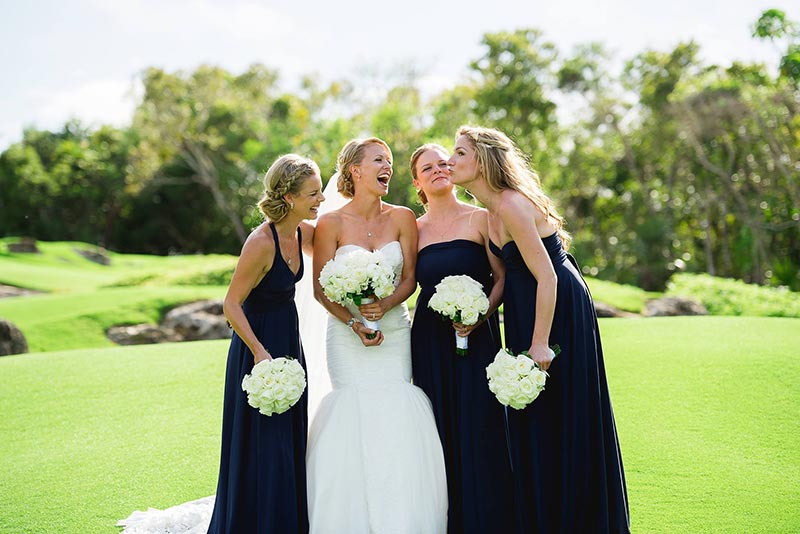 3. Dante Carrer – http://www.dantecarrer.com
Having photographed over 300 weddings, Dante has ton of experience under his belt and has countless amazing photos to back it up. He is exciting and fun loving, and really let's you do YOU at your event. He has a unique approach to sit back and document the experience from a journalistic perspective to capture the staged, candid and most unexpected shots through the entire day (and night)! He will let you tell your story with your people and always make sure he is in just the right place at the right time. Photography has taken him all over the world and his work has been featured in major publications around the globe including TIME, People, USA Today, The Daily Mail and The Washington Post. Some of his clients include The Bachelor Canada, The Lyford Cay Foundations, Global Pacific Produce, Atlantis Resort, The One and Only, GBOB and KFC. Don't forget to ask about pre and post wedding shoots as well (bachelor/bachelorette, trash the dress) to get a whole weekend out of it! Dante loves to hang so it doesn't matter if you are looking for something upscale or something super casual, he will fit right in.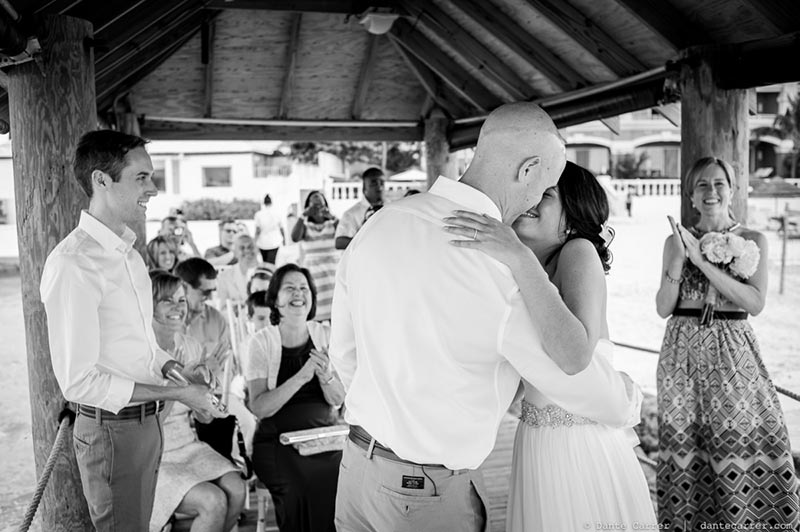 4. Ben Jamieson – https://www.benjamiesonphotography.com/
Originally from Britain, Ben has been in the Bahamas for nearly 20 years and has been successful in operating a web design and development company. He transitioned into photography in the past 10 years and since doing so has taken the island by storm. He is a highly sought photographer for both local and destination brides and really captures such beautiful and stunning images of whoever may step in front of the camera. Ben is one of the top wedding photographers in the Bahamas and is always in high demand so make sure you book your weekend well in advance (especially in the peak of wedding season!)! He is involved in many different associations and organizations on the island and is always available with his services when ever they are in need. Some of his past clients include Barrons/Dowjones, City Life & Living Magazine and Stantec. Inc. He has a hilarious website and a very interesting and intriguing bio about his life until this point which as a reader, makes you fall in love with his realism and feels very relatable. Ben is smart and witty and will know exactly how to get the perfect shot – the proof is in the pictures!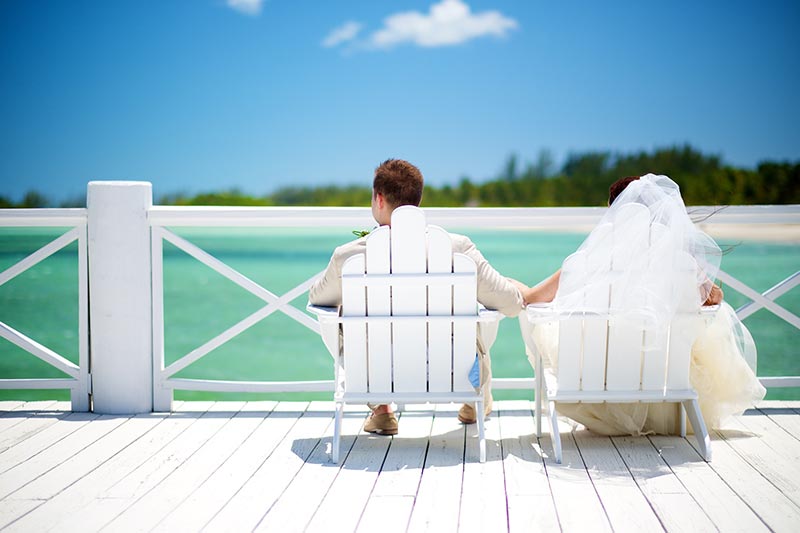 5. Mario Nixon – http://www.marionixon.com/
Mario is a current resident in Nassau but hails from one of the out islands in the Bahamas called Eleuthera. He's traveled a great deal and the bulk of his fifteen year career has been directed towards destination weddings, events and portraits photography. He also specializes in shooting family island weddings (as well as weddings here in Nassau) so if the big city is not your cup of tea and you are looking for something a little more remote, Mario can definitely assist in finding that deserted island. He shoots with energy and vigor and always encourages his clients to have fun and just an overall good time and in doing so, he can best capture the intimate moments and personalities of each individual. He is always looking for those creative angles that really make those special pictures so if you're looking for the "wow factors" in your photos, make sure you look him up!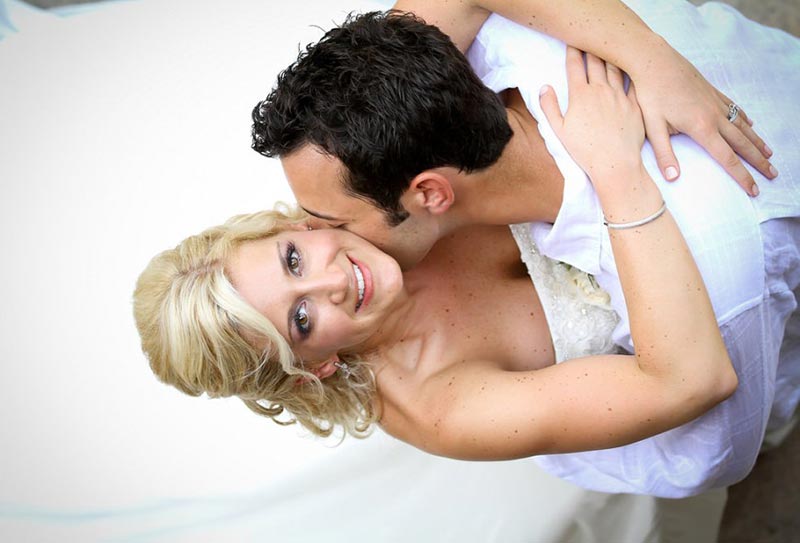 So to really summarize and document your dream day (or the events before and after), take car in choosing the photographer that is going to be the best fit for your event and the best fit for your crowd. It is so important to make these memories and freeze them in frames to look back on years and years after saying your vows, to share with your children and their children and so on and so forth. Whomever you choose, whether they are on this list or not, your Bahamas wedding photographer is an essential part in your special day so make sure you and your partner do your research. Any of the above would be happy to chat and answer any more questions you might have, but all of their work speaks volumes and each photographer portrays amazing camera skills and produces beautiful images as a result. It's all about the chemistry and mojo that you have between each other, so choose the right one for you when planning your wedding in the Bahamas.
Stay sandy at weddings in paradise.
The Sandy Toes Team