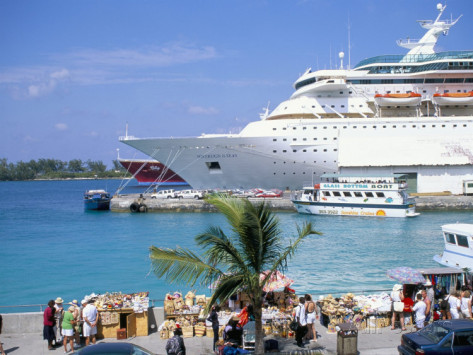 Things to do if you Cruise to Nassau Bahamas
If you're taking a cruise to Nassau Bahamas – Here's how to pack to get OFF the ship.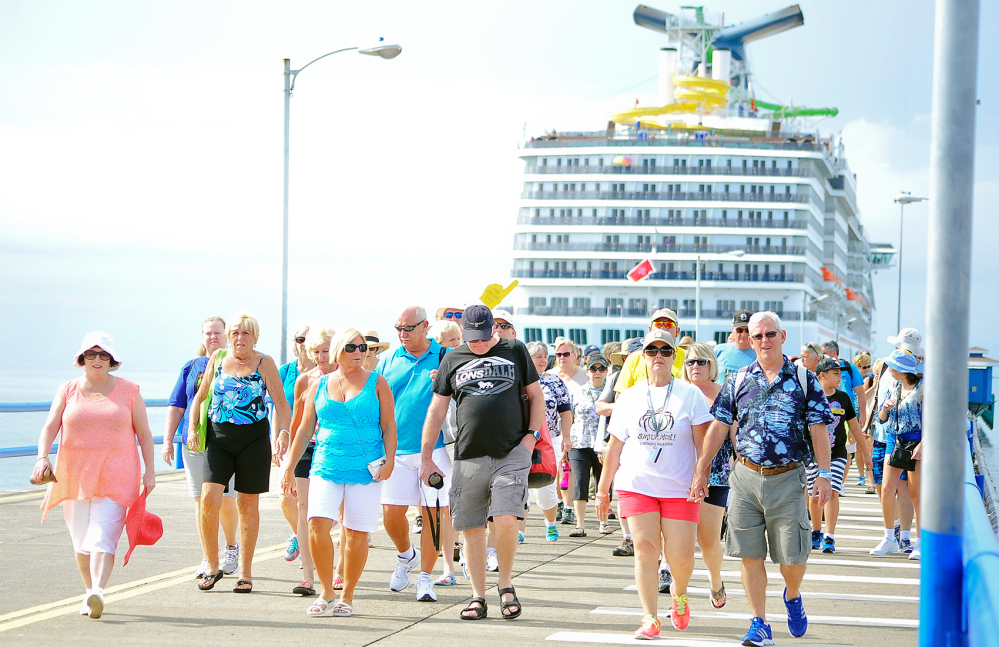 So it's all set. You've booked your flights, secured cruise reservations and accommodations, and have now begun the "seems like eternity" countdown towards that red circle on your calendar also known as vacation day. Your suitcases sit open on the bed in your spare room as you slowly fill them with travel toiletries and short sleeve shirts that you just scored from an after season sale at the mall. And as the time approaches, your most recent status update on Facebook is the sunny weather report for next week in the Bahamas showing 7 sun icons in a row like a jackpot on a slot machine. Your cruise to Nassau Bahamas is about to begin!
Before you departed from home you read countless articles about tips and pointers how to pack for your upcoming vacation; what to bring, what not to, checked luggage allowances and carry on sizes. How to fill out your immigration form and what you are and aren't allowed to bring onto the ship have all been checked off your list as you approach the moment you've been anticipating. The time has finally come; the time for thousands of people to board the goliath boat and take to the seas to discover new and beautiful islands in the Caribbean. Sure there is plenty to do on the ship, but this is TRAVELING right! This is what it's all about, to see what the rest of the world has to offer. The people, the culture, (salivate)..the food! This is hands on experience at its best and you hold the reigns to choose the direction and path of discovery that suits you the most. You've been dreaming of this moment for the last 6 months and as the ship approaches the port of Nassau, it's finally… FINALLY, go time. Now, how do I prepare myself for the wild blue yonder?
The last thing you want to do at a cruise port is disembark over packed. Dress for success (literally) and follow these guidelines:
So let's get you suited up and ready for your personal tour and day excursion in Nassau. Whether you're a go with the flow, Burkinstock type of soul, or a bright white Nike shoes and socks kind of fella, these kicks are gonna be your main mode of transportation on your exit so make sure they're going to last (a-HEM ladies, if there is any height at all on your heels, throw a pair of flip flops in your bag and save the $20.00 later you'll spend on getting them from the souvenir shop).  Even if you plan on cabbing it to your future destination, you still have a little bit of a hike down through Festival Place and out to the actual street, so be prepared. If a change of shoes is some what of an inconvenience (or perhaps a fashion faux pas), you may want to consider bringing something like Dr. Scholl's "fast flats" that take up zero room, or throw a piece of string in your bag that you can later lace through your soggy footwear to hang off you knapsack after they've been christened with saltwater and sand from the beach.
Next, you definitely have to look the part, right? Hmmm yes..festive yet practical; you want to look cute in your vacation pictures but want to make sure you're dressed for the occasion (and the weather)! But before any of that – you MUST.. APPLY.. SUNSCREEN. The sun is something wicked down here and it's been the same events time and time again about the guy who got burnt to a crisp and had to spend the rest of his vacation in bed, or the lady who felt the effects of the rays and developed heat rash which left her itching for days. Everyone is different, and the sun will literally touch people in different ways (even if you're one of the lucky ones who just cross the street and turn into a bronze god/goddess PS. we hate you), so just take 30 seconds and protect yourself and put on some lotion. Plus, now you smell good – like Coconuts and Pina Coladas.
Where to go in the Port of Nassau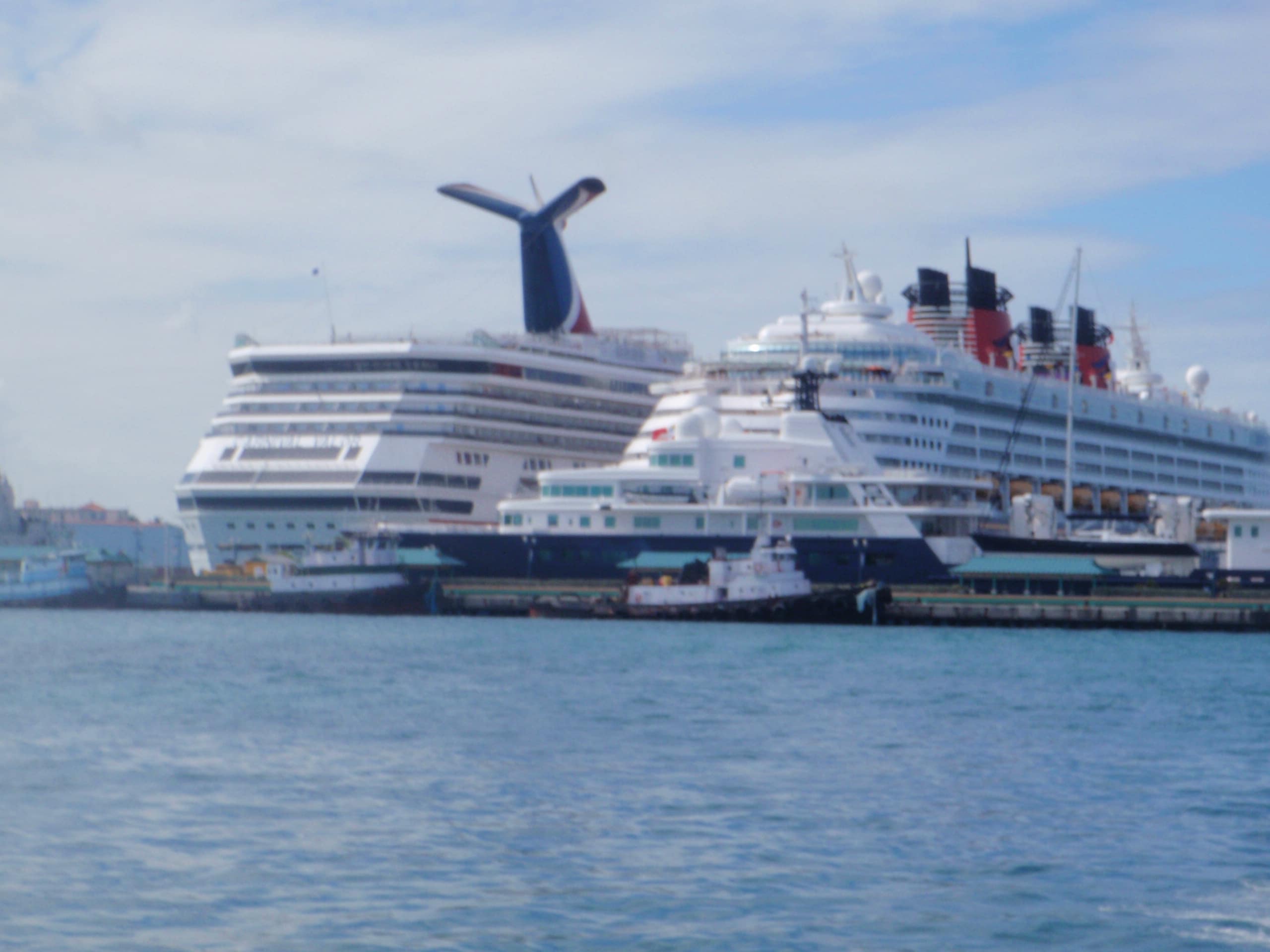 So where to go in the Bahamas, where are you headed and what's the dress code? Off to the beach? Staying on the streets and hitting up the shops? Off on a famous Bahamas tourist attraction? Probably more often than not, you will end up half naked (come on folks, in your bathing suit!) and possibly wet, so to be proactively prepared for this, wear your bathing suit under your clothes from the get go. Do not bring it "just in case", treat it like a second skin and have it ready for the moment. There are a few advantages for doing it this way:
Not everywhere in Nassau has public restrooms/change areas. If plans or peoples minds change, and you wind up standing on the edge of a diving board or getting onto a tiny little boat for a snorkel excursion, the last thing you want to worry about is doing the "covered by a towel trying to put on my itsy bitsy bikini" dance, or living the real struggle of changing your trunks wrapped up like a burritio while keeping all your bits and pieces under cover. You did bring that towel too right? We'll get to that later..
Be ready for Spontaneous wetness. Who knows when you might get sprayed by a tequila gun or pushed into the fountain in the middle of the square because your friends thought it was funny. You might even get wet on one of the excursions in Nassau sitting on the wrong side of the powerboat that catches the big wave. You are in the land of the sun and the sea, you just never know.
It's hot – you need to strip quick. You are in your bathing suit and still considered acceptable. Done.
Back to getting dressed; you've got your base now jazz it up a little with a bright palm tree shirt and fanny pack  (just so we know you're a tourist JK) but for real, shorts, pants, dresses, whatever you're comfortable in. Almost done now and the last item to "top it off", throw on that all important hat to protect your eyes, face, hair color or bald spots from the again, strong rays of the creeping sun. Not only do you wear hats for protection on your vacation, but it's also a great way to represent your story, where you're from and who you are. How cool is it to be all the way in the Bahamas and see a Toronto Blue Jays walking down the street, or sitting at the fish fry having lunch and a Dallas Cowboys cap is staring you back a few tables down. It's nice to see and feel those homey roots while you're out exploring the rest of the world (and a great ice breaker to make new friends while travelling as well!).
We did it! You are dressed and ready to get off the ship. Along with your cruise ID access badge and some pocket change, there are really only a few essentials I would worry about loading yourself down with:
Water, water, everywhere! Set yourself up for success and throw a (recyclable) bottle of water into your pack to get you off and going. Remember to keep hydrated and this is your first line of defense against nasty conditions like heat stroke and dehydration, so do yourself a favour and have a drink of water. When you're finished, you can always find a receptacle to recycle the bottle or hang onto it (much lighter now) to reuse again down the road when you get a chance to fill it up.
Depending on what your activity is, it would be great if at least one person in the group brought a towel. If it's swimming, sleeping, or cleaning up a mess, a towel is a great and handy item to have to travel around with. Here's a quick tutorial on how to roll a beach towel into a cute little bolster pillow for a quick snooze on the beach. https://www.youtube.com/watch?v=7OBqZDkD8xw
Little convenience sized band aids, painkillers, and sunscreens that are easy and accessible and don't take up a lot of room and weight in your bag are always a good idea to carry. You can also fold up a plastic bag incase you need to tote garbage or wet clothes back with you which takes up no room at all.
A piece of fruit or nutritious small snack that will get you between meals incase you've missed a feeding and you're ready to hulk up with "hangryness"
And lastly, if you're the type – your smart phone. Not only is it equipped with your camera for all important photos, but almost EVERYWHERE has wifi and if you need to jump on for information on attractions, maps, whatever – you're good to go.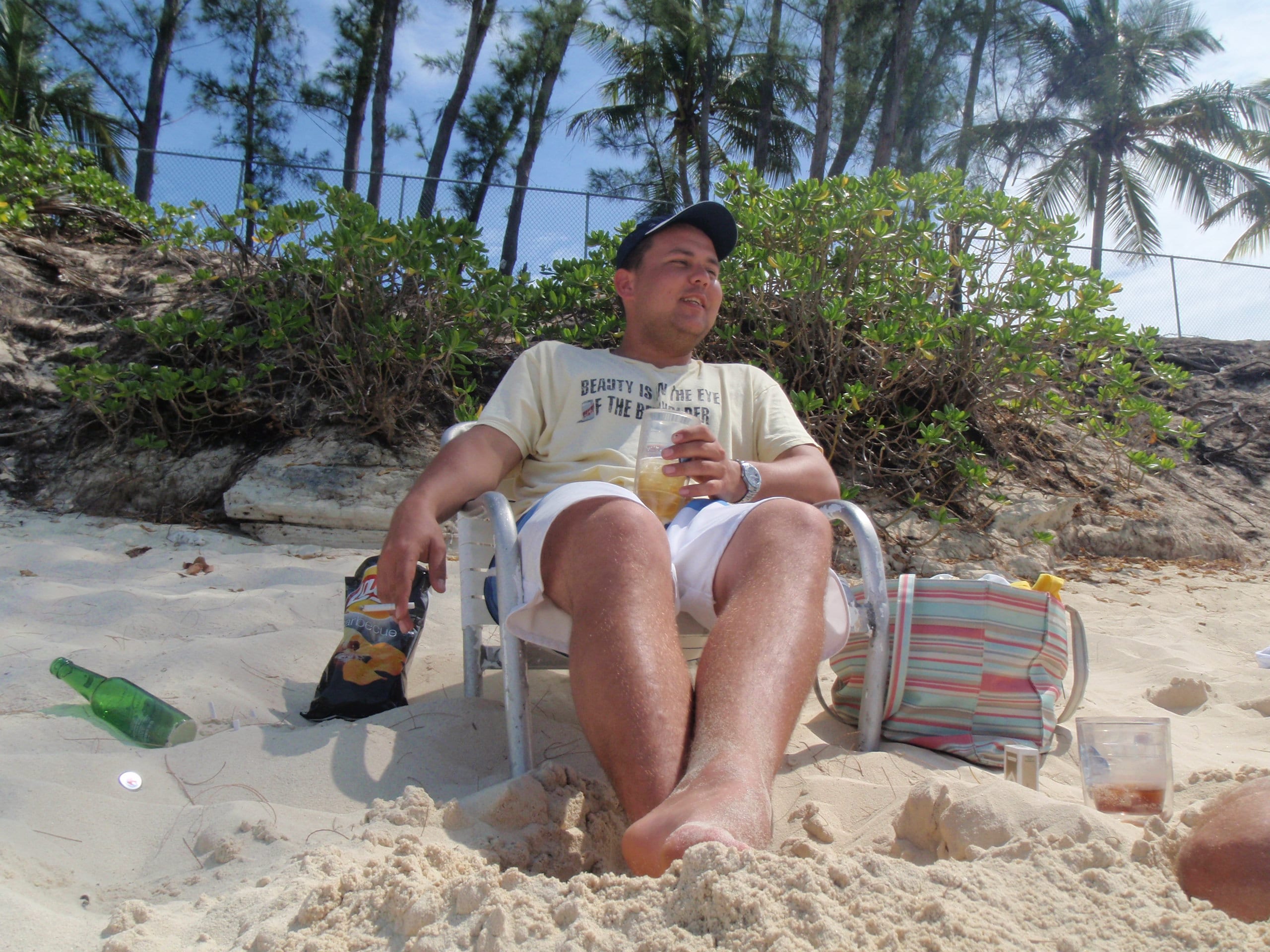 And lastly, the one other item that will change your world if you aren't bright eyed and bushy tailed at 7am in the morning, are those all important sunglasses. Use them for your daily UV rays, to keep your makeup from melting off your face or for "people watching" at it's best (they serve a purpose on so many levels!). OK! Looks like you're ready to go now! You have all the tools you need to survive a day in Nassau, Bahamas at port and don't worry, if you've forgotten something, odds are you'll be able to find it on the other side of the ship.
Happy exploring!
The Sandy Toes Team