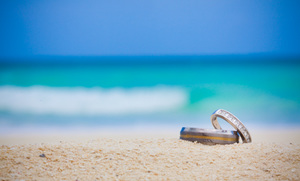 How to get Married in the Bahamas – 5 Best Money Saving Tips and Tricks
The Destination Wedding and Getting Married Abroad
Do you do it? Do you open that cookie jar of politely asking your guests to absorb the cost of airline tickets, hotel rooms and all the related expenses? Do you chance organizing your entire special event though emails and phone conversations and hope that everything will turn out peachy keen on W day? It takes a gutsy bride to make that call or maybe it's already a part of your master plan, but getting married abroad could not only be one of the scariest things you'll ever do, but also create one of the most amazing and memorable experiences you've ever had.
So all these questions and worries and bridal "jitters"… this is nothing new to us; there's a reason why we are one of the most sought out destinations in the world to tie the knot in. Welcome to the beautiful Bahamas, where a chain of over 700 tropical islands are sprinkled in the most clear, crystal blue waters you'll ever see; the kind of places you see on postcards and read about in magazines. A place where your private beach wedding dreams can come true. Somewhere where the breeze flows warm and the waters have never been cooler, a country that excels in hospitality where people will bend over backwards to make your dreams reality. So, a destination wedding in the Bahamas sounds pretty appetizing right?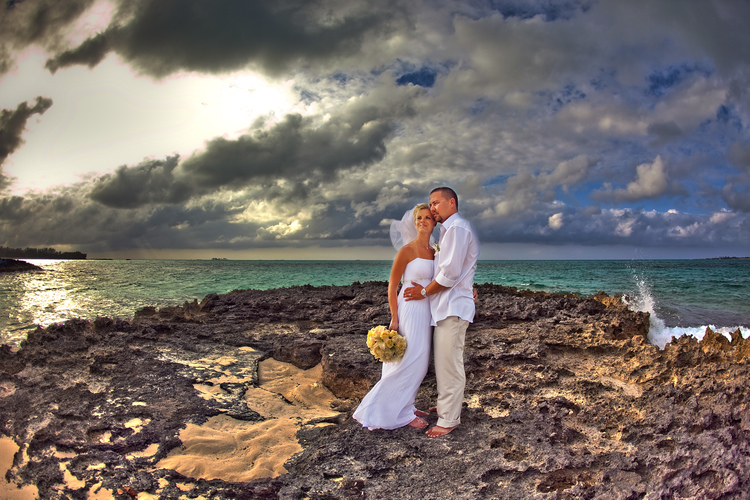 But where do you start? Who do you call about getting married in Nassau, the capital of the Bahamas? Where do you find a beach wedding dress and are you going to be able to get the flowers you want for your bouquets? What about a wedding minister? The favours? GASP – the champagne!! *Reality sinking in – This is going to cost you a small fortune! WHAT DO YOU DO!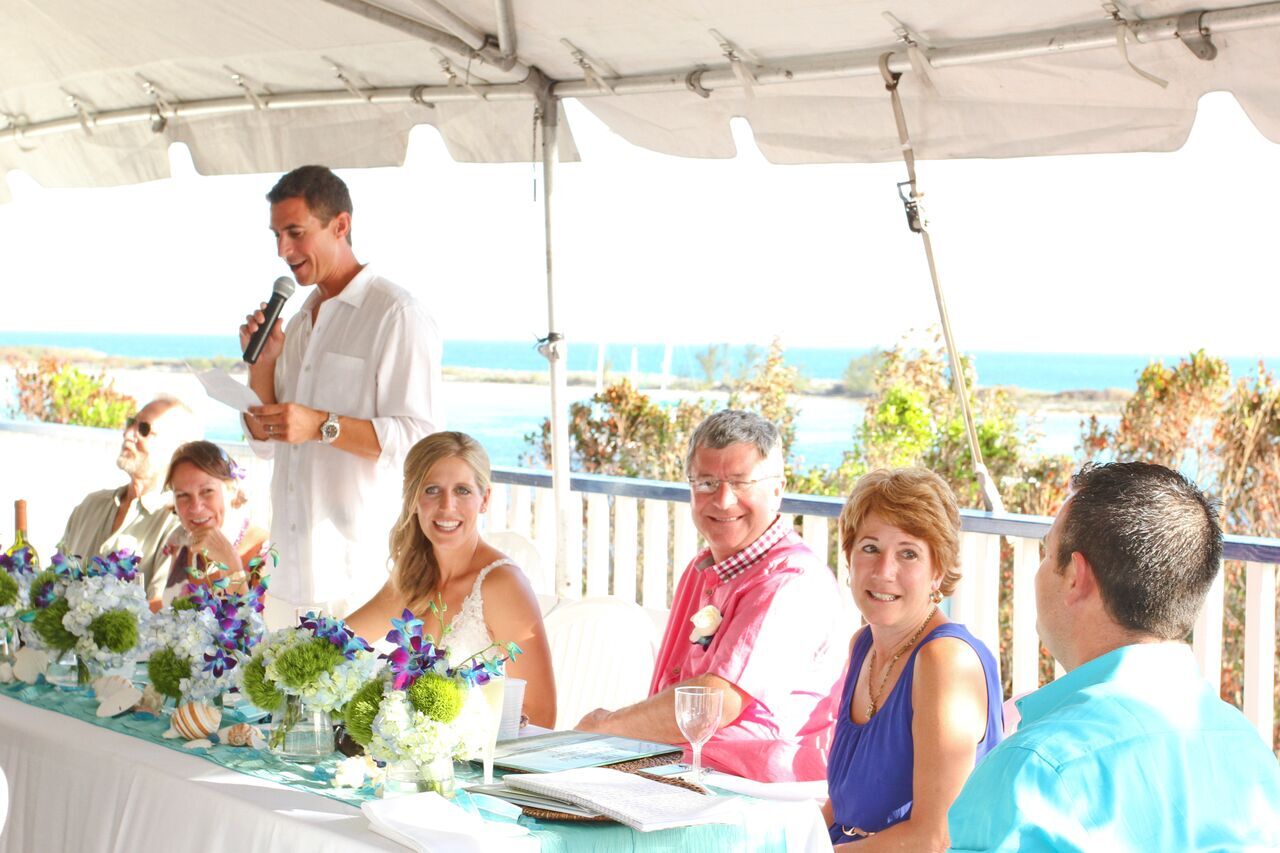 While there are a zillion questions for any bride who is planning a wedding (especially a destination wedding);
Here are our top 5 tips and tricks on how to get married in the Bahamas on a budget.
Your Guests – It doesn't matter if you've giving your guests 10 years notice to save up for this trip or if they won the Powerball jackpot last night; money is money. Use the power of the group to your advantage – most places offer groups rates and discounts for large parties of people travelling together. They will offer you a code or online promotion that you can extend to your guests when they are making their individual bookings.  You can even check out some all inclusive resorts in Nassau like Breezes or the Riu to have more factors included like meals and transportation. Try calling the hotel directly to avoid any 3rd party vendor mark up or commissions.  This is also the case with airlines as well, make sure to call and get a group rate for anyone travelling with the ______ Party! They may have a few certain terms and conditions (minimum number of people in the party or maybe a "book by" date), but you should be able to save everyone a buck or two by doing this.
Your Timing – Destinations are seasonal and there will always be a high season and a low season. If you're a bride on a budget, you may want to consider a "fall" or "winter" wedding just before the Christmas season. October and November have historically been the slowest months in the Tourism industry in Nassau, so you're likely to get an even a better deal on things like accommodations, transportation and even local mom and pop shops. When you're investigating people and places online, odds are if they are showing a special fare or rate, the rest of the game will have something to offer as well!
Don't be Afraid to Negotiate! – One of the mantras of the Bahamas – if you don't ask, you don't get! When you walk through the straw market downtown, there's a reason why the price starts at $20.00, then goes to $16.00, then sells at $14.00. Sure things may have a physical price tag, but in many circumstances there is always an opportunity for a little wiggle room. Maybe it doesn't come as a monetary value, but perhaps it might be worthwhile asking your caterer to add an extra course onto your meal since your dining bill is 100 guests, or ask the hotel for an upgraded honeymoon suite the night of the wedding (since all your people are staying there anyway). Don't be shy! You'll never know if you don't speak up!
Be Open Minded About your Venue – So you're looking online, and it's the same beaches and hotels popping up again and again as "places to get married in Bahamas". Maybe they're a little pricey, maybe a little generic; perhaps it doesn't have that piece of flair or spunk that would leave that lasting impression for you and your guests. Well guess what? There are no rules saying where you can and can't get married. Think outside the box and use resources like Trip Advisor and Bahamas Local to find alternative establishments that would be just as functional and beautiful as any of the big guys. Maybe you can envision your vows in that beautiful French restaurant with the intimate garden courtyard, or perhaps a beer garden in the middle of town strung with tea lights and draped in flowers is more your speed.  Maybe you want to move the whole event to a boat and get married in the middle of the Caribbean sea – anything is possible! We have some pretty great options here!
Reach out to People Who Have Done it – It would be convenient to sit next to your sister and pick her brain on how to plan a beach wedding, but odds are you're not going to find too many people close to you who have taken the plunge abroad. Instead of speaking face to face, use the power of the Internet and reach out to certain forums, websites, and social media sites to meet people who have just done exactly what you're trying to do. They might have some juicy tid-bits on where to go, who to deal with and what to look for. And keep in mind that you should be open to suggestions for not necessarily JUST weddings in the Bahamas, but all Caribbean destinations that might be in similar situations. Maybe you will meet a bride who got married in Jamaica, but had a cool solution to tie up your wedding dress so it didn't drag through the sand. Or perhaps you found a woman who was travelling to Cuba on the same flight of ALL of her guests, and shared a list of the fun games they played in the airport to get to know everyone and introduce the guests to each other.
For the brides you do find who have actually said "I do's" in Nassau, these are the ones you can inquiry about that "florist" or "transportation company" to find out how their experience was. Was the bus on time for the pick up shuttle? Did the flowers show up beautiful and full or wilting and dull? Would they use these vendors or services again in the future or was the experience that awful that they wouldn't touch them again with a 10 foot pole. There is nothing more powerful than a reference or referral from a satisfied customer, and odds are if these services were delivered in the most professional and caring way, the experienced bride will have no problem sharing the inside scoop and referring business back.
BONUS TIP – If you are really uncomfortable with too many moving wedding parts and beginning to feel overwhelmed with connecting all the dots, there are many places that offer "cookie cutter" Bahamas wedding packages. Many of the resorts and excursions will have certain plateaus that you can start off at, and then amend the schedule based on your wants and needs. Here are some basic wedding packages on Rose Island, a private island, for an intimate ceremony.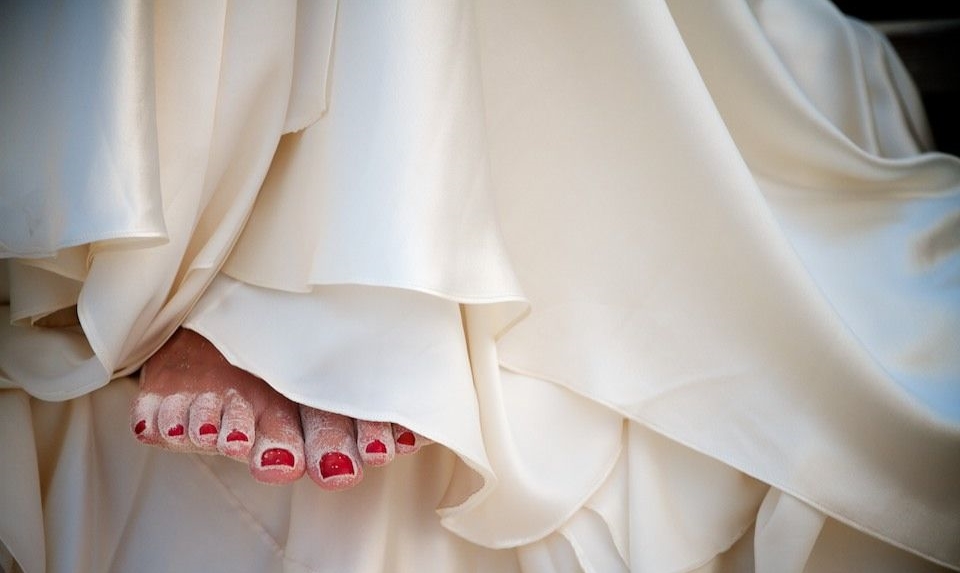 So if you think it wasn't possible to plan your private beach wedding on a dime, hopefully you can use some of these suggestions to save some moola on the big day. It's also possible to use Bahamas wedding planners who might be able to help deliver on your vision for a small fee; sometimes it's worth the money to have an extra pair of hands around if you need anything done, picked up, ran over to, etc. As long as you do your research on the people, the products and the past performances (check and ask for referrals and ratings!!), your wedding will promise to be a day soon not forgotten.
Sandy regards,
The Sandy Toes Team