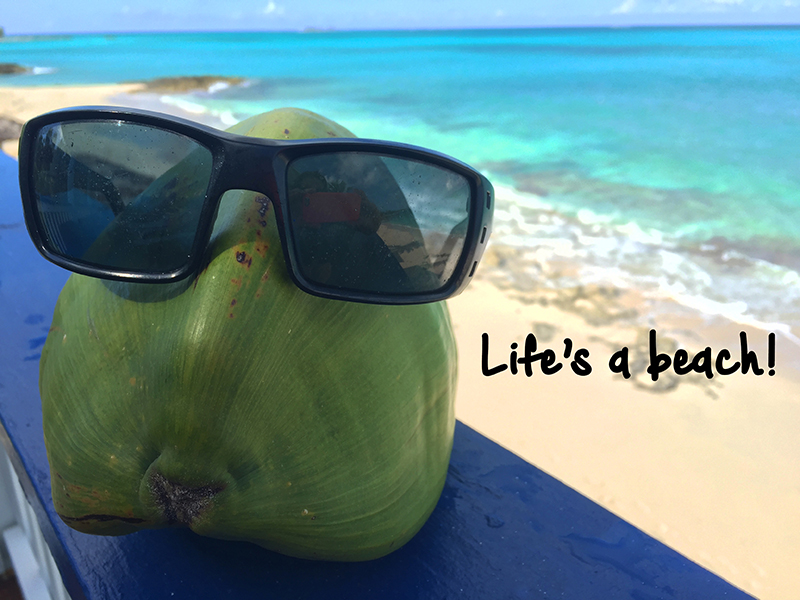 Coco's "Do as the Locals Do" in Nassau, Bahamas
Fun things to do in Nassau, Bahamas
Ola! It's your buddy Coco here again, the beach bum lovin' coconut reporting back for more insider information on fun things to do in the Bahamas and how to do them! Oh, wait a second sorry, if you missed me last time, allow me to re-introduce myself! My name is Coco and I am a slow movin', pina colada sippin', beach lovin' coconut who resides up at Sandy Toes on Rose Island in the Bahamas. I've been around for a while and have seen my fair share of people come and go through these parts; I have met countless memorable individuals who bring with them their stories from abroad and take the time to stop and chat to lil' ol' me on their passing through Sandy Toes. Whether they are a guest on our day excursion, joining us for a beach wedding, or have just sailed in off a private yacht to come watch the football game live at the Sandy Toes Beach Bar, the range of different people and knowledge that I have had the privilege of listening to and learning from is incredible.
I in-turn, spend a lot of time sharing MY experiences with people about living here and what the real deal is (and I quote many of our lovely tourists "OH MY GOD you get to live here! You are so lucky!!"). But don't forget, for us locals and residents, we don't get to live the vacation lifestyle 365 days a year (that's reserved for you!), we are in the market to showcase our beautiful country and maintain the desirable destination that the Bahamas has come to be. But I will tell you something, when us Bahamians knock off work at quittin' time or get a day or 2 break from the grind, we like to let loose and have a good time too! So let me tell you the tropical tales of the ins and outs about the REAL Bahamas, where to go, when to do, and how to get around as a local.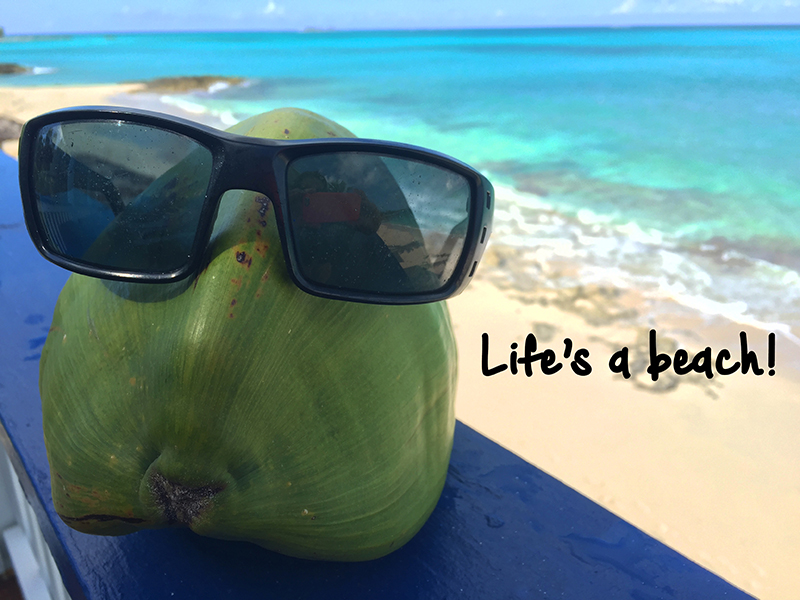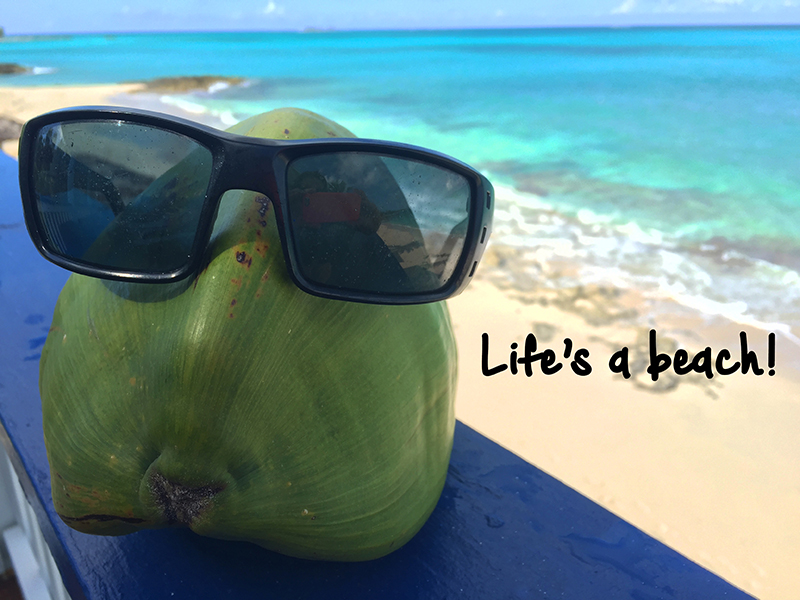 #CocoTip: IF you EVER have the opportunity to travel, DO IT, DO IT DO IT! 
The number one question that people ALWAYS ask me is:
"Hey Coco, what do YOU do here? I read online about excursions in Nassau and places to go, but I want to get away from all the mainstream stuff. What would YOU do"?
Firstly, I'm not here to sell you empty dreams and snake oil in some sales pitch that points you towards top commission paying companies (seriously folks, what good is money to a coconut?), rather I'm here to give you the lowdown on how we roll, no pun intended, as locals and regular folk who live on this little rock called Nassau. Yes, believe it or not, we are just like you, and you, and the rest of the world! We like to eat, we like to socialize, we have birthday parties and we watch the Superbowl; there are festivals, celebrations, and little local soirees that you wouldn't read about in the "Bahamas Guide" in your hotel room. But before you get to these places or commit to an event, there is one VERY important thing that you need to know about living as a local in the Bahamas.
Island Time
Have you ever heard of the phrase "island time"? If you're a visitor to the country, this sounds cute right? This is why you're here, to leave the stress at the door and take off your watch for the week and relax and indulge in the tropical paradise that has no schedule. If you live here – this is a difficult recipe that takes years to master.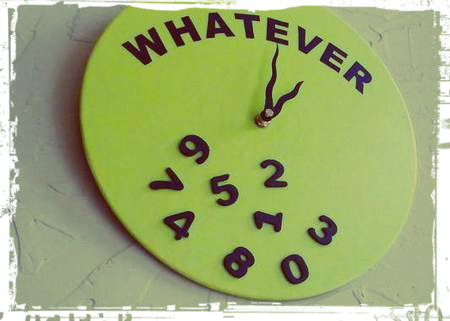 Take for example this past weekend. I was invited to a beach wedding just down the ways to a young couple who were getting married in Nassau, Bahamas. Now this was a "local" wedding, so there were no buses or shuttles moving the masses of people from one point to another or an elevator hitting the ground floor and directing the flocks to turn left down the hall to the ceremony space. Everyone was responsible for themselves and "getting to the church on time", and although we are not vacationing, many Bahamians assume "on time" means an hour or so after the fact! And the hiccup is that everyone figures that that's how everyone else is thinking! More often than not, things are late. People are late. Everything's late. So here's the general rule of thumb – when hosting or organizing an event, a dinner, or any important meeting for that matter, tell them to be there AT LEAST a half an hour before it starts. So if the wedding were to begin at 4:30pm, that's just need to know information and the details you put out would say that it begins at 4:00. If your dinner reservation is at 8:00pm, you tell them it's at 7:30pm, and if da' boat leaving at 11:00am SHARP the day after the wedding and post wedding activities (where people may be moving, shall we say, a little slower) – then you tell them that boat is being untied at 9:30am. You watch how many people roll up just before go time! Oh, and by the way, the bride didn't walk down the isle until 5:00pm anyway so I guess the recipe turned out just right.
So now that we've figured out how to get out of the house on time, the next question is where to go in the Bahamas. We don't sit at home on our off days and look up Trip Advisor Nassau to see what restaurants we should go eat at or what day trip we should book. Odds our that at some point in our life since birth, we have dined here and done that, so it would be a very repetitious lifestyle having only X,Y and Z to pick from every weekend. Now don't get me wrong, if you are visiting the island and only have a limited amount of time here – it is totally worth checking out the top things to do and places to go, but if you are looking for some things off the beaten path, here's what I'd recommend:
Get to an out island: This one might be a little bit more expensive, but if your budget allows, it's totally worth to take a day trip or even the whole weekend to one of our family islands. There are a few boat excursions that go for the day, or smaller airlines and a 25 minute flight that will get you there in no time. Check out Majestic Holidays who specialize in organize out island travel, they'll be able to get you set up. You might even be lucky enough to catch a fly for free promotion if you book a night or 2 at the hotel.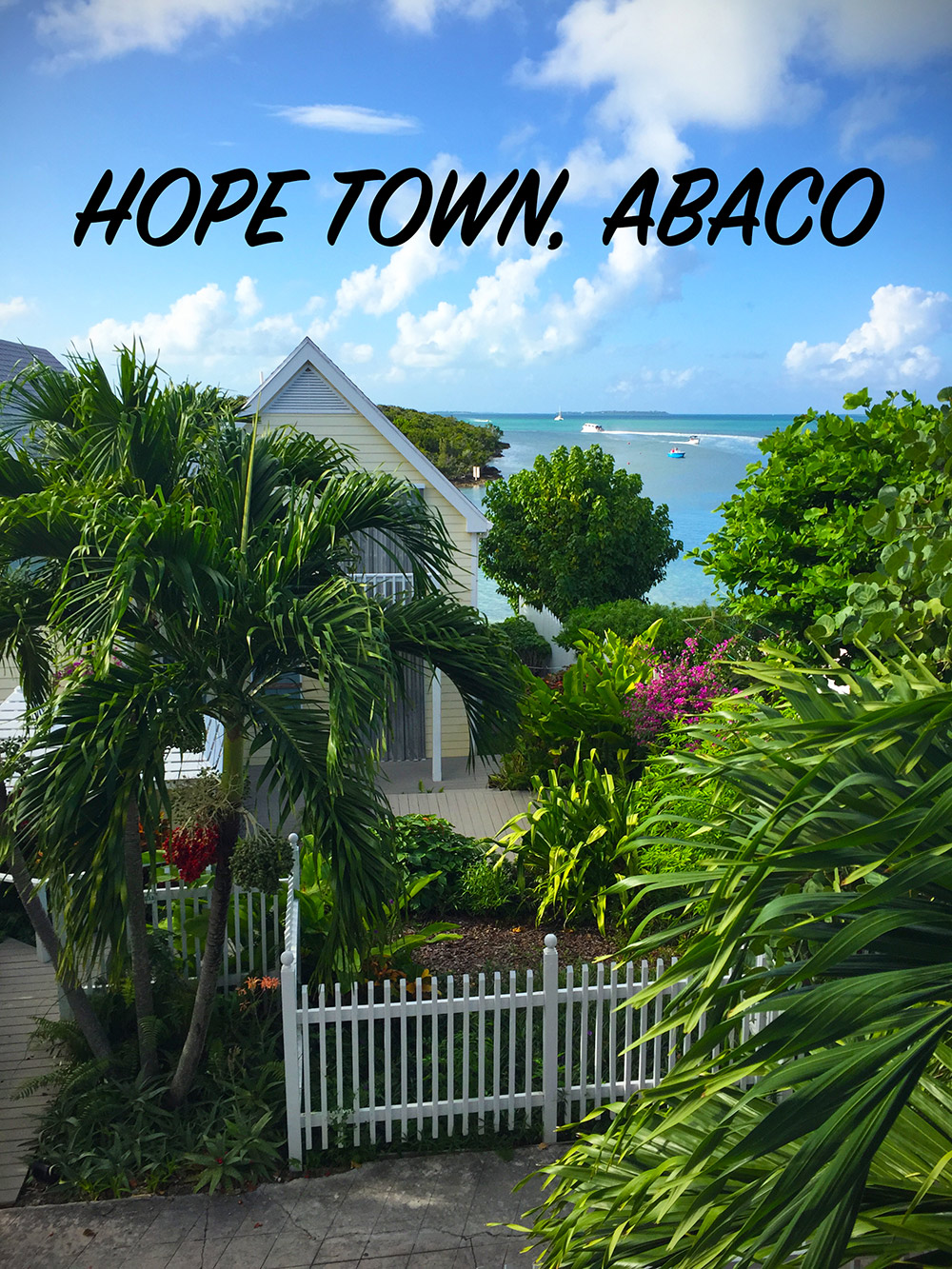 Watch Social Media for "Events": The local crowd roams in herds, there tends to be some events on island more popular than others that most of the crew will acknowledge as "attending" and once it becomes the "thing to do" in this small little town, it will hype up quick! Jump onto Facebook to see what is happening at places and venues around. One night there could be live music with rum-dum specials and fresh lamb burgers at this little farm out west or perhaps there is pick up rock and roll Karaoke at Crazy Johnny's night club by the Poop Deck East. Trust me, there is always something going on if you're looking for it.
Another thing I would suggest would be to ask around and see if there are any local festivals happening during your stay: Each specializing in their own unique theme or mission, there are tons of day and even weekend long festivals that happen through out the year that showcase our culture. Including:
Junkanoo – A colourful parade full of costumes and music every boxing day and new years day beginning at 12:00 midnight.
Bahamas International Film Festival – A long weekend complete with movies, panels, reviews and even some celebrity appearances!
New Years Sailing Regatta – Approximately 40 Bahamian built "sloops" race around Montagu Bay on January 1st and 2nd.
Staniel Cay New Years Day Cruising Regatta – Very much like the above, but this one in Exuma.
Nassau Classic Car Festival – Look out for vintage and classic cars on the streets of Nassau.
PokerStars Caribbean Adventure – Held at the Atlantis, this event is about a week long and includes many parties and functions through the week.
Pro-Am Golf Tournaments and Celebrity Classics – Tune into the itinerary's at Ocean Club and Albany to check out PGA events through out the year.
Rum Cay Day Festival – A festival, for rum. Enough said.
Pineapple Festival- Happens in the little place of Gregory Towne, Eleuthra. Pineapple everything – pineapple race, Little Miss. Pineapple pageant, pineapple eating contest.. I could go on.
Beer Festival – Go to Exuma in July, here you will find the magical Beer Fest.
Conch Festival – In October, we celebrate our native conch complete with music, dancing and of course a conch crackin' contest!
International Cultural Festival – Probably one of the coolest festivals in the Bahamas. A plethora of booths from all countries of the world dishes up their own native food and drink. This festival lasts for 3 days so bring your appetite and your wet whistle.

Bahamas National Trust Wine and Art Festival – Drink wine, shop art. Shop art, drink wine.
Jollification– Held at the gorgeous Bahamas National Trust, get your Christmas shopping done by supporting local craft and art vendors and their beautiful little creations. Don't forget, of course, to come ready to eat and drink too.
Bahamian Beaches
And the last most important thing that we do as locals is get to the beach (and this is of course only during the "summer" when the water ain't cold!)! Pack a cooler, get a bucket of Kentucky Fried Chicken and sit in the water with a cold beer while the little fishes come right up to you at eat your scraps. Melting in the humidity? Get in the water. Power been off for 6 hours with no AC? Get in the water. It's an old wives tale that some still swear by, the salt water fixes everything. Whether it's scrapes and cuts or stressful baggage, a dip in the ocean will get you sorted. Take it from this Bahamian coconut, if you take a step back, slow down, and just smile.. you'll fit right in with the locals on your next trip to Nassau.
Until next time my coco brothers and sisters,
#Coco from Sandy Toes xo