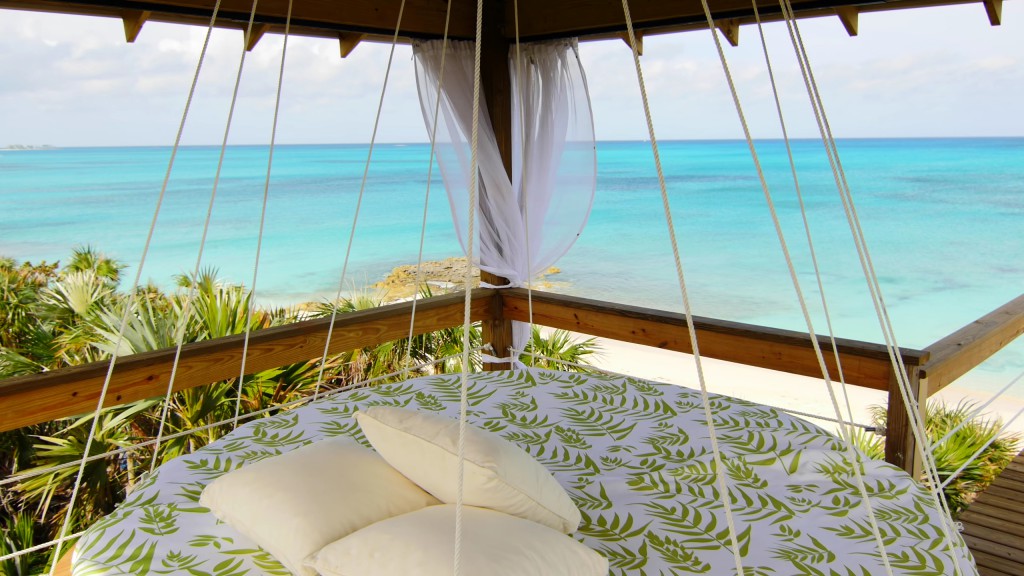 The Best Private Luxury Villa in The Bahamas
A Vacation from Vacation
So maybe you've been to Nassau before or perhaps this is your first time to the Bahama Islands, but either way the busy city area will always be full of the hustle and bustle of people coming and going. You were probably envisioning laying on the beach sipping cool cocktails while listening to the waves roll in (insert Corona commercial) as you were packing your bathing suit and sunscreen for your upcoming vacation at a coastal villa. Now it's almost time to unwind, turn off, and disconnect from the day to day grind; just a few more days until you reach ultimate relaxation!
Have you ever heard the term that you'll need a "vacation from vacation"? Well we're sorry to tell you that this couldn't be truer for the average visitor to the Bahamas. From the moment you land at the airport or arrive on the ship, there is a flurry of activity and people to greet you, offer you a cab, sell you some water, or who knows what you may encounter. All of this harmless and friendly of course, but none the less is the beginning of what is sure to be a long day/week of things to do, places to go and people to see! We're sure you have tours lined up and are planning on shopping some duty free goods, but how much of your schedule actually allows for those much forgotten "down days" on your Caribbean vacation?
Whether you're staying at a resort or hitting up a public beach, there are bound to be many… people. Many more people that are trying to do the same exact thing as you are ("shhhh, keep it down, I'm on Vacation!"). It's hard to turn down the volume on that couple laying beside you who are trying to take a perfect selfie to post on their spring break blog, or have to worry about finding public washrooms at the beach to shake off the sand, rinse, change into dry clothes (hopefully you brought some), get on the bus/in the taxi and get back to your place. Or maybe you strap on your hiking shoes and plan a downtown shopping excursion through a maze of local vendors, jewelry stores and souvenir shops. Well the days are ticking, you better get moving because you may run out of time to cover all those activities!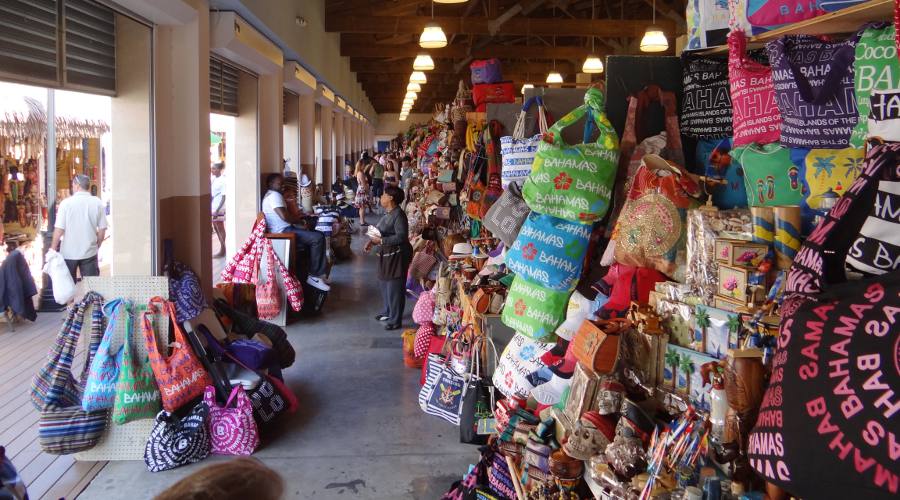 That looks pretty busy huh? How about actually planning on doing this?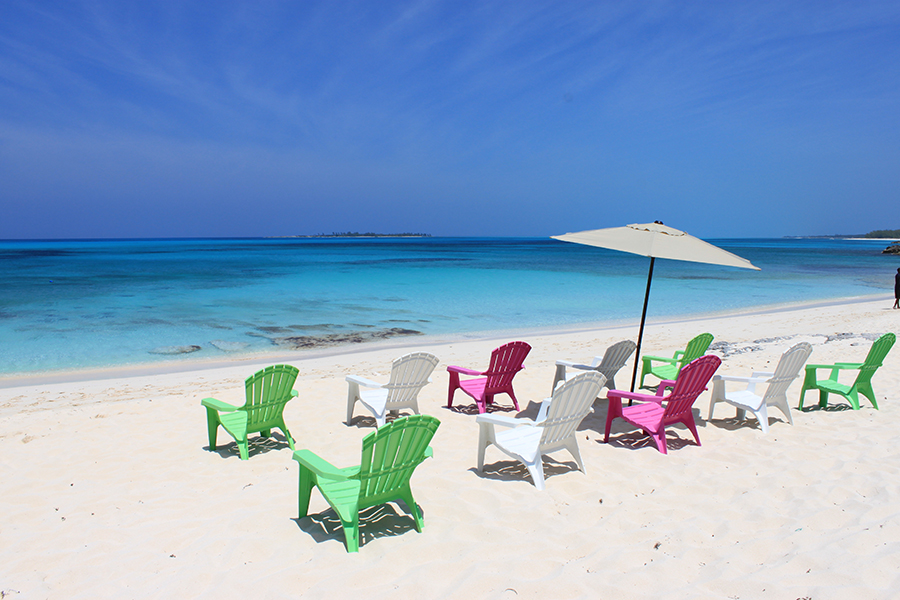 And staying here?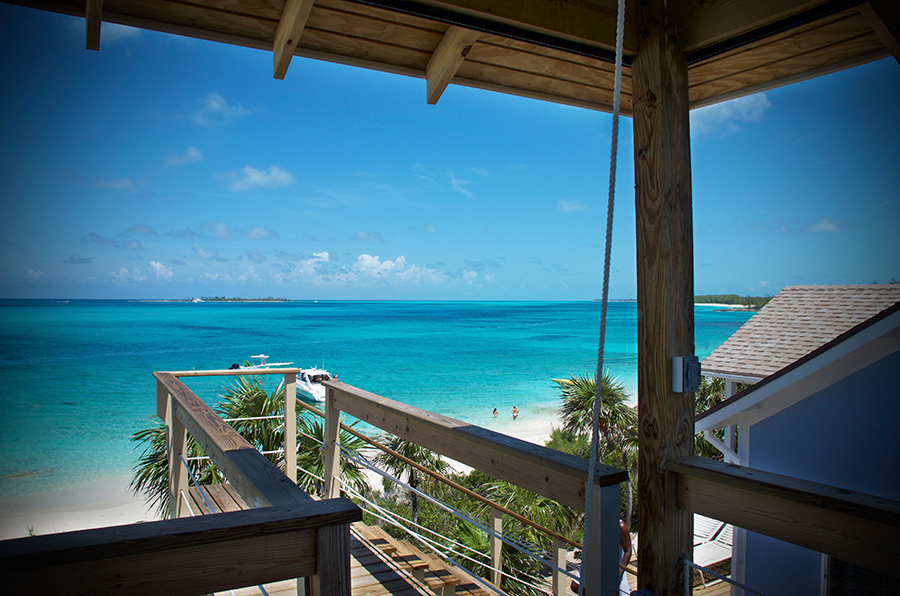 Ahhhh…. That's' more like it! Well let us show you this little slice of heaven at The Retreat at Sandy Toes. This is one of the only luxury villa rentals in the Nassau area that can offer you complete exclusivity away from the crowds and congestion. It is just you and the island and after the sun goes down,it's a whole different beast than your average hotel, motel, Holiday Inn experience.
Luxury Villa Rental
This 2 bed, 2 bath, 2 tree top bungalow villa sits perched on top of one of Rose Islands highest points, with a vantage point that overlooks the canopy of the tree tops to the south and the turquoise waters of the ocean to the north. It is able to accommodate anywhere from 1 – 6 people as the couch in the middle pulls out to a 3rd bed if needed, so if you have one or two extra bodies in tow than there is sure to be room for everyone. A kitchenette inside will allow you to cook up a mean bacon and eggs, or if you'd rather grill some fillets and lobster tails on the charcoal bbq outside than that is ready to go. The villa is stocked with all the linens, bath, and beach towels for your visit as well as your basic beach house rental necessities.
A few unique features about this property (and we'll get back to the location in a minute):
1) The shower facilities are actually located outside, attached to the inside bathroom. It's like you're showering in the middle of the rainforest with not a soul to see and no one to see you. The villa is also totally self-sustained on it's own water supply and actually creates fresh water by reverse osmosis and also captures and holds rain water in tanks located right underneath the floors. The property isn't even close to the lines of the Government supplied electricity, so generators are alternated to have power run to the villa and allow for all the comforts of new age (yes the lights work,yes there is a TV, and yes there is even Wifi if you need it!).
2) Check these puppies out. On the 2nd story tree top bungalows, are two screened in rooms with hanging beds suspended from the ceilings.A favouritepastime of many guests is just to lay and sway in the tropical airs and really experience true bliss. This is what we're talking about; so when you're looking for Bahamas vacation villas for your next trip, really look for the ones that are going to deliver on your vacation experience. See for yourself:
So back to the location. The villa sits beside the Sandy Toes Day Excursion and includes access to these facilities in the vacation rental. Dive into the water and join in on the snorkel tour to look for colourful fish and creatures down low, while mom relaxes in the hammock gardens catching a little mid day siesta after the included buffet lunch (on excursion days). Your round-trip boat transportation is also included to get you from A to B and back again when it's unfortunately time to go.
So that's a little bit about the Villa but here is our sale pitch as to why Sandy Toes is the ultimate villa rental in Bahamas. There are very few places where you can really go (like REALLY go) to get away from it all. If you've ever visited our family islands like Exuma, Abaco and Eleuthera to name a few, these places are just a taste of what it is to experience an "out island" and what we like to call the REAL Bahamas. This is the Bahamas where it's slow and easy, where there is no rush or no stress. Where sometimes stores open when they feel like it or you have to call ahead to a restaurant just to dine it (and preorder from one of five dishes that are being served that night).
The feeling is also reflected in the infrastructure; roads are smaller, almost path like and modes of transportation dwindle down to golf carts and feet. The people are friendly, there is so much family, and everyone knows everyone; they say good morning, good afternoon and good night to all who pass.
Rose Island is Nassau's closest "out island" where we go even simpler than all of that. We don't have roads or carts, but instead you can walk the shoreline of endless miles of beach into the sunrise or sunset. We don't have stores or convenience stops but rather offer provisions to make sure you're well stocked up for your stay. We don't have locals and residents living beside you but you will find our friendly pet peacocks who might walk by and shake a tail feather. Your stay includes an amazing experience of the beautiful elements of the nature around you; bright green palms and scurrying hermit crabs, powder soft sand and tropical foliage. These are all the beautiful gifts that mother nature has given us in their raw form, unaltered and untouched. To be in a place that showcases these amazing creations and to feel at ease and centered, means that you can truly unwind and relax, and give your body, your relationships, and your mind that much needed "vacation" you are looking for.
A day in the life at The Retreat:
So the sun rises and the small crash of the creeping waves wake you up. You brew a pot of coffee and go sit out on the porch facing the ocean and just watch and listen for a bit. Maybe after everyone else has woken up, it's time to go explore the island or head down to the beach for a swim and a match of beach volleyball. The football game starts at 1:00pm so you'll head next door to the Sandy Toes Beach Bar to catch a cold beer and a fresh grilled cheeseburger while you cheer on your team and meet other visitors who are passing through for the day. The day rolls by quickly and it's time for everyone to head back to noisy Nassau – but not you, you lucky duck. You just have a few steps back to your Villa where it's time to rev up or wind down (whatever suits you), and watch the sunset over the white beach and blue water. After you've eaten fresh conch salad you dove up while snorkeling that day, you think later you'll head down to the beach and have a bonfire to roast some marshmallows and make s'mores. After it's time to head up to play some cards and board games and share laughs with your loved ones. By this point, everyone else has gone to sleep and you head up to the bungalows to stargaze and awe at the brightest, cleanest stars you'll ever see.
The whole day has past and you didn't even get heckled to have your hair braided or hear a car horn. Is that the kind of trip you're looking for?
So before you get wrapped up in the commercial packaged deals to plan your all-inclusive trip to Nassau, Bahamas complete with Segway tours for mom and dad and dolphin swims for the kids, remember to ask yourself just exactly what you're looking for. Are you looking for a trip to a hot place to pack your calendar full of things to do in Nassau, or are you really looking for a destination where one can unplug and recharge in an environment that will give you the best chance to do so. Put some thought into that next click before you book your vacation – just exactly what are you looking for?