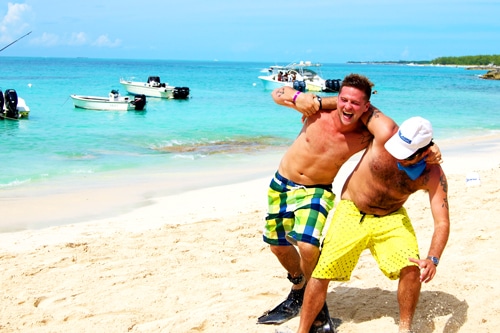 Why The Bahamas is the Ultimate Bachelor Party Destination
Oh the pressure.
This is the very last chance for your best friend to celebrate his bachelorhood and reflect back on his journey as an individual up until this point in life. One more time to play without questions and get into (or out of) whatever shenanigans you and your posse may have in store for him. After this trip, after this last hurrah, he as a singular now becomes "we" and "us", and boys night turns into signed permission slips and leaving an attendance sheet of who will be joining him for beers at the pub (also don't forget the curfew). So don't worry, it's not like this bachelor trip needs to be monumental or leave a lasting impression on the husband to be, it's only the last time he'll get to roll as a free man. EVER.
So unless you're the male anomaly of perfect party and event planning, let us help make this easier for you best men all over the planet. There are tons of good bachelor party locations throughout the world, each with it's own unique and desirable appeal, but a ticket to Thailand or a cruise through the Mediterranean might be a little bit out of the price range right now. How about something tropical, something sexy; somewhere you can spend the weekend half naked in a bathing suit and be able to turn the party up and then wind it down after. Wouldn't that be the most perfect place to go? Start planning the bachelor party now!
The Ultimate Bachelor Party Destination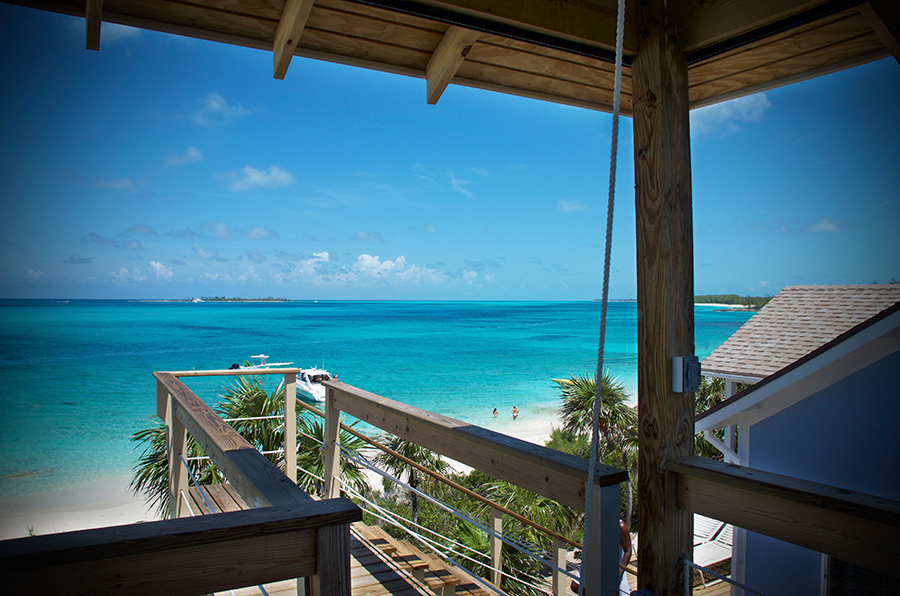 Welcome to the beautiful Bahamas!
A place where white power beaches sprinkle our shoreline that is surrounded by the most beautiful turquoise water you'll ever see; a destination that boasts many different accommodations types and extracurricular activities to ensure an action packed weekend for you and your fellas. We have got it all from boats and babes to yachts and private islands; a "go with the flow" attitude creates the perfect atmosphere to truly relax and indulge in the lifestyles of the rich and famous. If you need further convincing, below are the top 5 reasons why the Bahamas are the best party islands in the Caribbean to plan your bachelor party getaway to:
1. Hello! We're practically neighbors! – People live real lives in the real world, and it is almost impossible for 8 guys to coordinate a weeks worth of work schedules to allow for precise partying abroad. In the majority of cases, a long weekend type of agenda is the perfect amount of time to get up and go, and is much more flexible to work with considering ALL members who are planning on making the trip.
So once you break down your dates, the last thing you want to do is waste a whole day getting to and from your destination. So without going far, all you have to do is look a little to the right of the east coast, and here you'll find the capital of the Bahamas, Nassau (airport code NAS). There are many flights that fly direct from major US cities, so don't waste your time with layovers if you don't have to. Including inbound services also all the way up from Canada (Westjet and Air Canada both fly direct from Toronto as well), it's super easy to get from A – B. Have a look on some sites like Kayak.com that will search for "hacker fees" which will put you on one particular airline there, and a different one back to build your itinerary with the lowest possible fee.
*NOTE* – Instead of being back to work on Monday morning, consider planning your holiday leaving a day later on the front end. Lots of parties and events happen on Sunday's around the island so it would be worth planning the weekend with that in mind. Plus, who likes working on Mondays anyway?
2. Our legal everything age is 18 – As long as you're 18 in the Bahamas, you can rent a car, book a hotel room and most importantly, buy alcohol. In some other places such as the US where the drinking age is much higher, you may run into limitations where a few of your friends can partake at venues and some of them can't, so make sure you plan your destination with this in mind. The Bahamas is also not only an age appropriate place, but it's actually really easy (and beneficial) to travel in a group. A lot of resorts will offer room discounts for large parties, and taxis can become cheap as well if there are lots of bodies (it might even make sense to hire a car for the weekend to shuttle you and your amigos around!). Another idea might be to look at a vacation rental home if you don't need the all-inclusive luxuries, and do you own food and beverage shopping to cut down on costs even further. You can definitely find some large homes around here and when it's split between a handful of people, it becomes rather inexpensive. Check out sites like VRBO.com or Airbnb.com to see some of the rentals in the area.
3. The Bahamas is the best place to kick a hangover – After a long, looonnnggg night of celebrations, the wolf pack is slow to move the next morning when the sun rises at the start of a new day. There's then a roll call between rooms to make sure everyone made it back from the festivities the night before, and the Advil is passed from one to the next to start the recovery process. Here are a few things that will help heal the dreaded hangover, and will have you bouncing back in no time:
A Bahamian Breakfast. This could include any type of souse (any protein and vegetables that are boiled down in the juice of fresh citruses and spices), tuna or corned beef and cheesy grits, or one of the favorites, a fresh boiled fish. Make sure to serve with Johnny cake and add a TON of spice, and this will have you sweatin' and feeling good before you know it.
A Bahamian Gatorade. Basically this is any juice with some added alcohol.
A Ray of Vitamin D. Let the sun touch your skin with it's "happy mojo" – there is no better feeling in the world than the warmth and glow from the Caribbean sun.
And if all else has failed, SALTWATER CURES EVERYTHING. Get in the ocean and stay put, the ocean will heal all (including last night's maladies as well).
4. There is SO much to do! – Guess what the best thing is about a tropical destination? The seasons. So basically you have to choose between hot or hotter and because of this, most activities and excursion run year round. How about chartering a fishing boat for all the guys or booking a full day excursion to a private island? There are food tours downtown Nassau or lots of outdoor venues that are a great mix of drinking, dancing, and of course eating good food! One place you don't want to miss is Sandy Toes for a bachelor party cruise to a private island just off the shores of Nassau. They have a beach bar, live DJ, and lots of locals and yacht/boat crew in and out for the day – it's a turned up good time! They even have special packages for bachelor and bachelorette parties so make sure to ask! Into the evening you'll want to check out Aura nightclub in the Royal Towers of the Atlantis; this is one of the few places on the island that offer bottle service and VIP services, so make sure you approach them in advance of your trip to get your table sorted out. Day or night, indoors or outdoors, there is no shortage of fun things to do in the Bahamas!
5. Um duh – because we are always half naked – This is what Happens when you come from the land of the sun and the sea. You're hot, so you get wet – then you have to dry off and get hot again, so you have to take another dip… it's a very vicious cycle 😉 ! The beaches are full of beautiful people and you'll meet even more on your journey through the island. And not only is everyone looking good in their vacation wear, but the atmosphere and attitudes are on par at the same level. I mean come on – have you ever met someone who was unhappy to be sunbathing on the beach or sitting under a coconut tree drinking a pina-colada? The Bahamas just oozes with positivity and you will surely experience this in one of the top places to go for bachelor parties.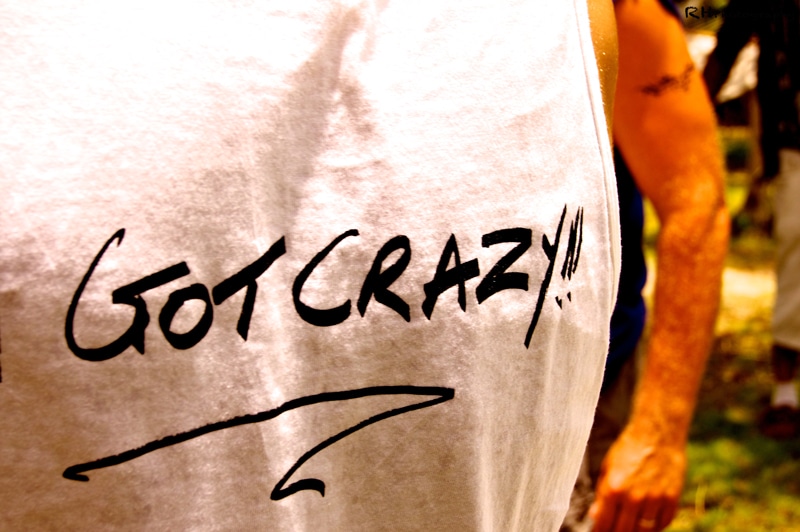 So there you have it – all of the top reasons why the Bahamas is where to go for your bachelor party. And in reading this, ladies, we did not forget about you and your bachelorettes. Anything mentioned here applies to you as well so use these tips to plan your perfect trip! And also girls, don't forget your props! We love to see guests visiting our country for any special occasion and you might get some complimentary goodies from different vendors and business around town as well if you're seen in uniform. So we'll see you for the last hurrah at one of the best party islands in the Caribbean – Nassau, Bahamas.