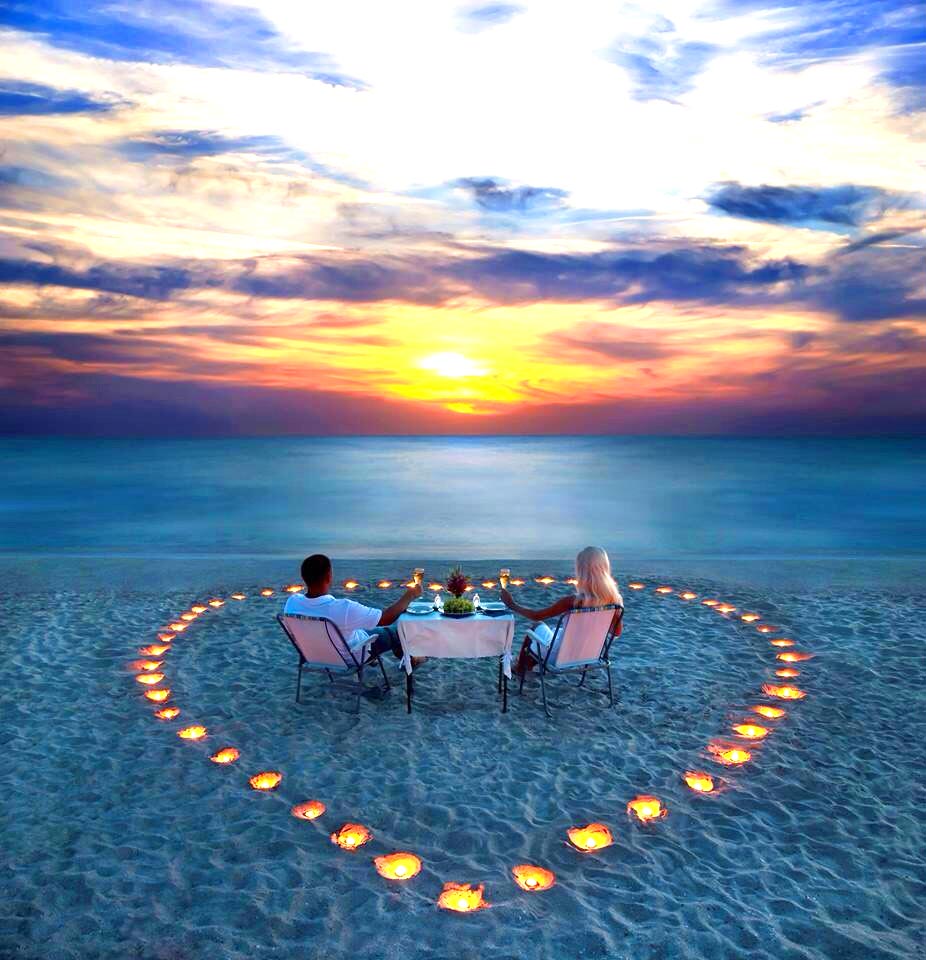 7 Lucky Places to Propose in The Bahamas
The "Lucky 7" places to propose in the Bahamas
So you've made it to the end of your workweek and to your much anticipated vacation departure day; it's finally time for you and your girl to take that special trip to the Bahamas that you've been dreaming about for months on end now. Everyone is cool, calm and collected and it's just the usual excitement and anticipation of escaping reality for a little while to travel to one of the hottest destinations around. She thinks she's going for beautiful beaches and turquoise waters, but little does she know that this isn't just an ordinary getaway full of eat, drink, sleep, repeat that you would do on a regular holiday. It's a carefully orchestrated chess match that you have been plotting for FOREVER, which will hopefully result in you getting down on one knee at the end and asking those 4 important words.
Will you marry me?
That life changing statement can make a person feel like they are carrying the weight of the world on their shoulders. Perfection is expected as we watch Hollywood fairy tales and magazine covers set the bar unrealistically high with diamonds and couture, although the reality and hope is just to get through the day without tripping over your own two feet. A stressful situation on it's own, this all-important proposal might have you shaking in your sandals, but the Bahamas is here to help you out!
Tropical Paradise? Check. Romantic atmosphere inclusive of oceans and sunsets? Check. Yep, the stage is set and all we are waiting for is you and that special someone to pick the most beautiful spot to promise each other commitment to for the rest of your lives. And hey, hopefully if all goes well  you'll also be getting married in the Bahamas before you know it! So here is a little cheat sheet to take all the guessing out of it, and here are our top 10 most romantic, most perfect places for a proposal in the Bahamas.
1. The Cloisters – Originally built by Augustinian monks in Montrejau, France, this beautiful stone gazebo is located on Paradise Island across from the One and Only Ocean Club. Boasting beautiful gardens and original architecture, it has had quite the journey as it was disassembled and transported to its current location and rebuilt in 1968. It is a popular site for photo sessions, engagements, and Cloisters weddings as the guests enjoy this amazing green space while over looking Nassau's harbor. https://www.oneandonlyresorts.com/one-and-only-ocean-club-bahamas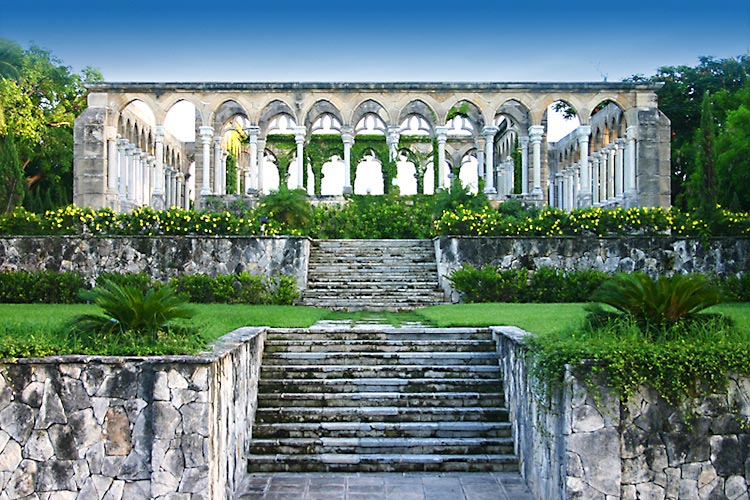 credit: Speer Photo
2. Jaws Beach – This remote beach is located on the very western side of Nassau, away from the big city life and all the noise affiliated with it. It's quiet, still, and beautiful, and has a front row seat for daily sunsets on the turquoise horizon. The weather (if any) very rarely comes from the west so it usually makes for calm waters and beautiful scenery. You're also not likely to run into many people out here so pack a little picnic and a bottle of bubbly, and make your way out to the beach boonies of the capital to pop the all important question and propose in The Bahamas.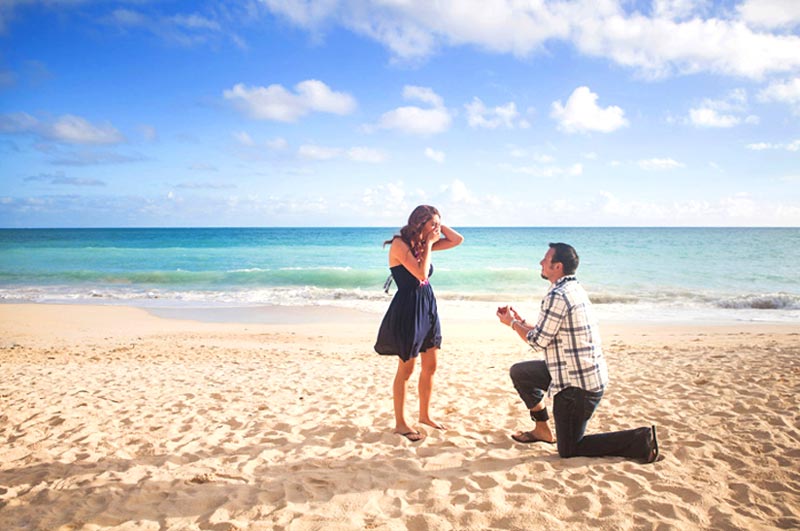 credit: HowHeAsked
3. Fort Charlotte – Not as "traditional" as the typical beach venue, beautiful Fort Charlotte sits perched high on a hill overlooking the Harbour. Built in 1788, this fort protected the west entrance from enemies and pirates as the location provides the best vantage point for keeping eyes on everything (Fun Fact – did you know that the cannons were NEVER fired in an act of aggression?). It was built for protection then, but used for VIEWS now! If proposing on top of a historical fort isn't exciting enough, you can also explore the cool dungeons and underground passageways for a more unique experience.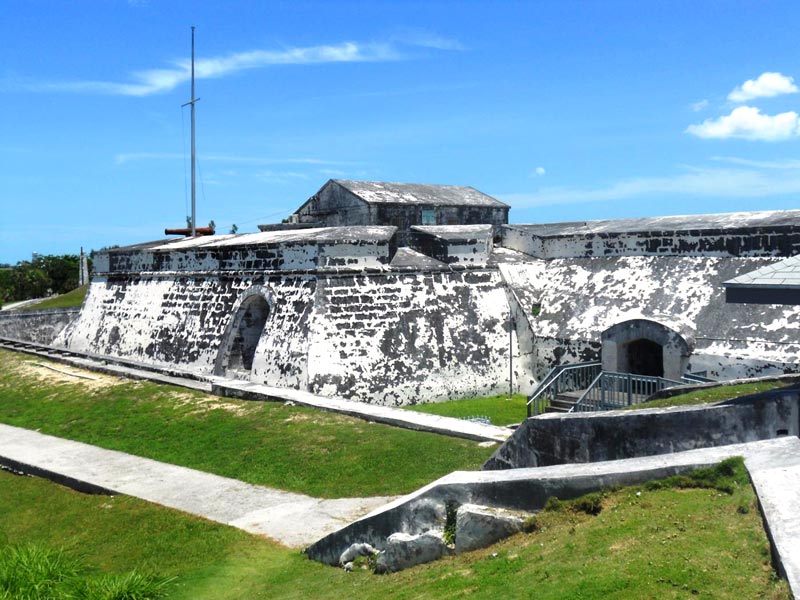 4. Sandy Toes – This private island venue is located on beautiful Rose Island, which is just 7 miles east of the capital. The company runs daily excursions in small groups for an escape from the hustle and bustle of the resorts to really have a true "out island" experience. The property boasts 1000 feet of private beachfront and also has fantastic snorkeling and coves to explore and check out while you're living the dream (underwater will you marry me)? A popular, premeditated package that this company also offer is your "treasure chest" or "message in a bottle" washed up on the beach (that is set up before your arrival) only to have your loved one discover it while you're walking hand in hand. Food and beverage can also be organized whilst here so this is a no brainer, 100% home run. www.sandytoesbahamas.com (Sandy Toes also offers Bahamas wedding packages if you are thinking about getting married in the Bahamas). The "Retreat" (a separate space from the excursion side) offers a 2 bedroom, 2 bathroom, 2 treetop bungalow, private luxury villa where you can rent exclusive overnight accommodations on a deserted island after the sun goes down; the perfect setting for a romantic proposal with no witnesses! Also, it's a great place for a bahamas honeymoon.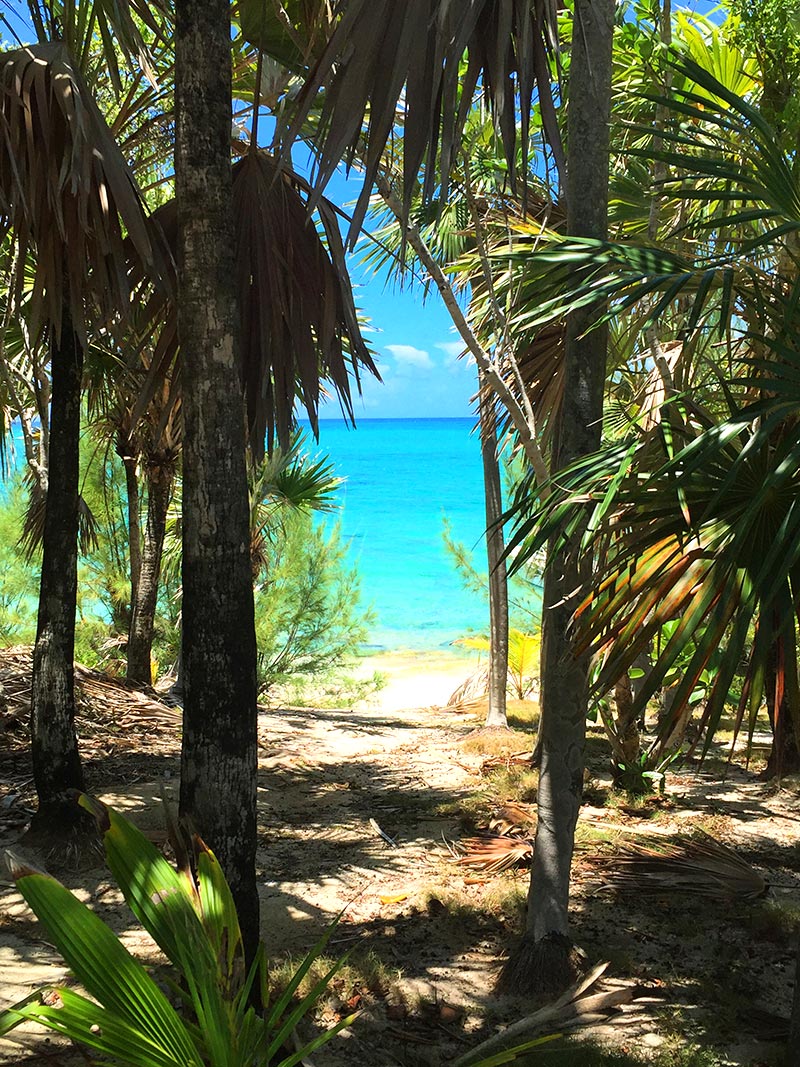 5. On the Water! – This point belongs to no boat in particular, but if you are really looking to go above and beyond than it may be worth your while to look into a private boat charter to take you and sweetie pie out on the ocean for the day. With your own charter comes your own flexibility and schedule, and there are tons of cool "deserted" islands to get dropped off to that your captain will be happy to recommend. Want to stay on the boat? Look at more of a cruising style vessel like http://www.seasenorcharters.com which can offer amenities like cabins, washrooms and crew services on board for more of a luxurious experience. Chartering your own boat means you can also choose the time of day to head out, so maybe you want to try a sunrise catch them off guard proposal, or a sunset just ask me already you know the answer question, either will prove to impress!
6. Café Matisse – We haven't forgot you foodies; there is nothing like enjoying an amazing meal with a little wine, a little atmosphere and a little candlelight to set up that special magical mojo. Not only does Café Matisse have some of the best food around, they are also well known for their STEALLAR service and setting that contributes to a truly amazing evening. The venue has cool indoor seating that is air conditioned and comfortable, but the real show stopper is the courtyard dining experience set with bistro lights and white table clothes. Waiters tend to your every need while you calmly read your menu by flashlight in a truly magical dining experience that one won't soon forget. It's a perfect set up to "accidently" drop your fork and end up on one knee in front of your partner. http://www.cafe-matisse.com/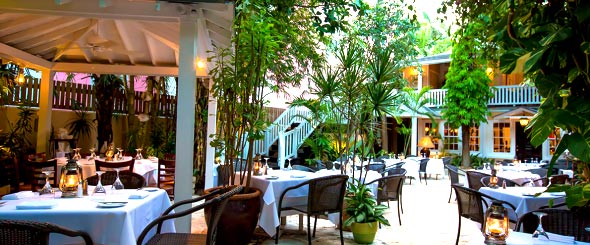 credit: Cafe Matisse
7. Exuma – If you thought the waters around Nassau and Paradise Island were something to write home about, wait until you see our blues and greens of emerald Exuma water. This chain of islands lie east of the capital and you will either need to get there by boat or plane, so here a few suggestions in a suggestion to check out as they are all different from another and unique in their own way:
Staniel Cay – Yacht club and boutique bungalows, this is a luxurious getaway to definitely check out in Exuma. It offers a Marina, restaurant and many activities and services all available on site. It's also close to the swimming pigs! http://www.stanielcay.com/
Compass Cay – A smaller Marina where you can park your boat to swim and feed beautiful nurse sharks!
Sandals Emerald Bay Golf Resort – If you are looking for all the bells and whistles, expect what you'd receive at a high-end resort with all the trimmings. Spa services, water sports and let's not forget one of the prettiest golf courses around (watch out for plenty of sandy and water hazards).
Whether it's inside or outside, at the beach, or at a completely different island, any of the above venues are sure to please! The Bahamas already creates for itself such a magical atmosphere with its tropical climate and natural wonders that all you really need to do is insert yourselves (don't forget the ring!) and the rest of the pieces will fall into place. Also, if you are looking for just a little something extra to really earn some brownie points, you may want to consider hiring a violinist to serenade the sweet sound of strings and feel the grove through the night (we would recommend checking out http://stringsntings.com/). Music holds a very special place in the heart and the flexibility of the musician to be able to travel to these unique venues certainly provides the wow factor! Also don't forget the chocolate covered strawberries from Gray Cliff Chocolatiers which not only creates delicious desserts, but also those fine cigars to celebrate the "yes" after the "will you"?
So when you're thinking about the perfect place to propose in The Bahamas, keep the islands in the back of your mind and remember, it's always better in the Bahamas.
Forever yours,
The Sandy Toes Team